Brooklyn Man Hospitalized After Reportedly Shot In The Face By ICE Agent
KEY POINTS
The man was shot after allegedly going for one of the ICE agents' guns while they were attempting to arrest an "associate" of the man
The gun reportedly went off, striking the man in the hand before the bullet ricocheted and struck him in the face
He was brought to Maimonides Hospital to undergo treatment for the wounds, which were considered non-lethal
A man was rushed to a hospital in New York City's Brooklyn borough Thursday after reportedly being shot in the face by an on-duty Immigration and Customs Enforcement agent during a chaotic deportation arrest.
Erick Diaz, 26, was shot while ICE agents were processing a deportation for an "associate," identified as Gaspar Avendano-Hernandez. An ICE spokeswoman told reporters Diaz allegedly attacked one of the arresting officers and was trying to seize a gun it went off. Diaz was shot in the hand before the bullet reportedly ricocheted and struck him in the face.
He was brought to Maimonides Hospital for treatment of the wounds, which were not considered life-threatening.
Avedano-Hernandez reportedly took the opportunity to flee in the chaos and barricaded himself inside his house before he was eventually arrested. He had been arrested on Monday by NYPD for possessing a forged instrument, but was released before ICE could file a detainer and take him into custody.
"This forced ICE officers to locate him on the streets of New York rather than in the safe confines of a jail," ICE said in a statement.
ICE described Avedano-Hernandez as a "twice-removed illegal alien from Mexico" who was convicted of assault in New York City in 2011. He was deported first in March 2011 before he was arrested a month later in New York City and deported a second time.
However, Diaz's brother, Kevin Yanez Cruz, said ICE was responsible for the chaos that erupted at the scene. He said ICE agents tackled Avedano-Hernandez as he was leaving his home to go to work.
"These dudes came out of nowhere and tackled the s--- out of him," Cruz told reporters. "They didn't say, 'We're here to arrest you, take you into custody.' They didn't say nothing. They had handcuffs and guns, but they didn't identify themselves as officers. And then he reacted. He started to fight back."
Cruz said one of the agents tased his mother as they struggled to arrest Avedano-Hernandez. He said when Diaz came out of the house, another agent picked up his gun and fired.
"He puts [his] hand on his face and falls to the ground," Cruz said. "I thought I was going to lose him. I'm f---ked up over it. It was terrible. I feel nauseous, I feel dizzy. The gun was literally right [at my ear]. Everywhere was an explosion when I heard that gun go off."
Cruz said he is a U.S. citizen and Diaz was living here on a 10-year visa.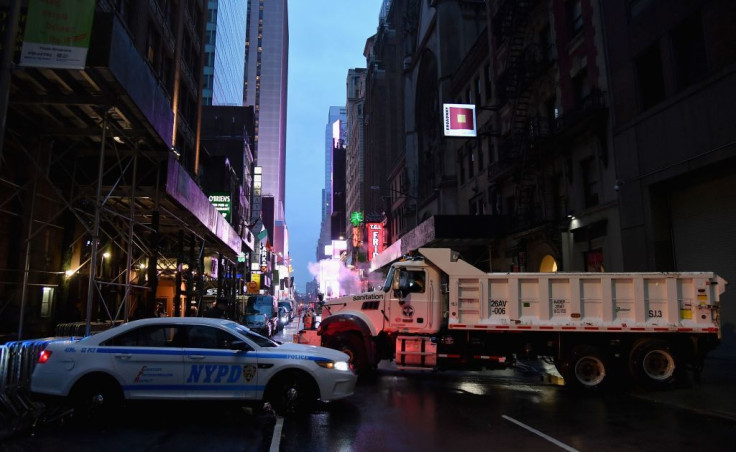 © Copyright IBTimes 2023. All rights reserved.