Bruce Jenner Reportedly Gives Lamar Odom Advice For 2014 Without Khloe Kardashian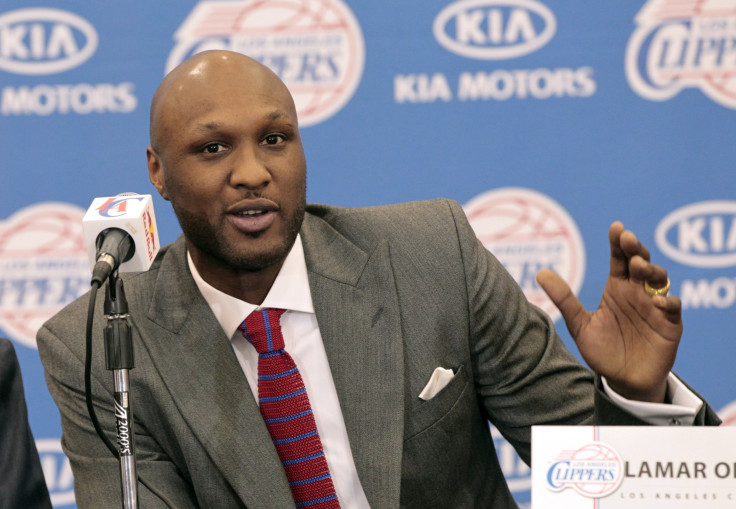 The Kardashians may have turned their back on Lamar Odom after Khloe filed for divorce, but Bruce Jenner reportedly gave the former Los Angeles Lakers star a talking-to on New Year's Day. A source told Hollywoodlife.com that the Olympic decathlete gave his stepson-in-law some advice about going into the New Year.
"He told Lamar to forget about everything that happened in 2013 and not drag all the drama, defeats and embarrassments with him," the source said.
"Bruce told him, 'It will eat you alive and ruin any progress if you stay in the past.' He also told Lamar to stay off the websites and turn the TV off and not listen to gossip about him," the source continued. "He basically gave Lamar a lot of advice and mental support."
Odom, 34, is reportedly worried about what season 9 of "Keeping Up With The Kardashians" will be revealing about his dark secrets. The newest season is set to hit airways on Jan. 19, and though Jenner, 64, reportedly tried to make the NBA star feel better, he couldn't tell him for sure that he wouldn't be exploited. Odom was rumored to have cheated on Khloe various different times with different women and was reportedly using crack cocaine.
"Hope for the best but expect the worst when it comes to that show and what they're going to reveal, because this is how they survive — by putting everything on the table," the source quoted Jenner.
The decathlon gold medalist might be able to understand a little of what Odom is going through. He and wife Kris are now estranged after 22 years of marriage, but the two don't seem to have any plans to get divorced. In fact, in the trailer for the new season, Kris says her estranged husband is still welcome at family holidays and Kim has been quoted as saying she wants Jenner to walk her down the aisle when she marries Kanye West.
Follow me on Twitter @mariamzzarella
© Copyright IBTimes 2023. All rights reserved.