Bruce Springsteen Cancels North Carolina Show Over HB2 'Bathroom' Law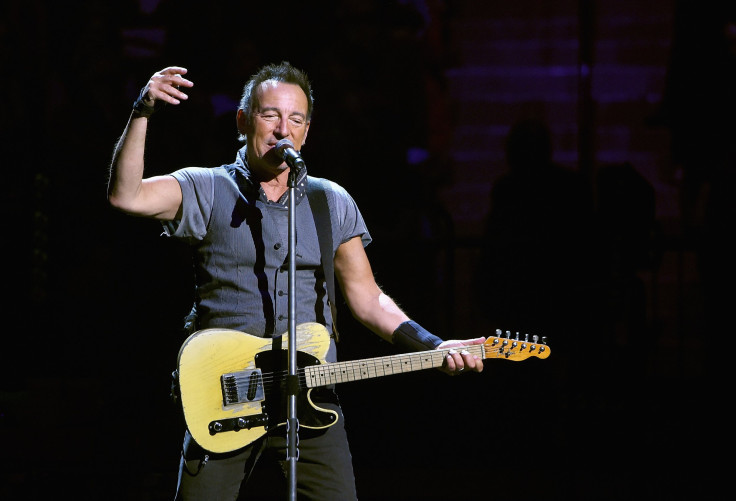 The Boss is taking a stand.
Bruce Springsteen canceled an upcoming concert in Greensboro, North Carolina, in protest over a new state law that many believe infringes on the civil rights of those within the LGBT community. In a statement released Friday, Springsteen said that all ticket holders for the Sunday show at the Greensboro Coliseum Complex would receive a full refund.
North Carolina recently became the first state to enact a law — HB2, also known as the "Public Facilities Privacy and Security Act" — that requires people to use bathrooms in schools and other public facilities based on the gender specified on their birth certificate, rather than their gender identity. The Republican-designed bill also overturns all local and county gay rights ordinances in the state. Many believe the bill makes members of the lesbian, gay, bisexual and transgender community vulnerable to discrimination in the workplace and in schools.
"To my mind, [HB2] is an attempt by people who cannot stand the progress our country has made in recognizing the human rights of all of our citizens, to overturn that progress," Springsteen said in a statement. "Right now, there are many groups, businesses and individuals in North Carolina working to oppose and overcome these negative developments. Taking all of this into account, I feel that this is a time for me and the band to show solidarity for those freedom fighters. As a result, and with deepest apologies to our dedicated fans in Greensboro, we have canceled our show scheduled for Sunday, April 10th. Some things are more important than a rock show, and this fight against prejudice and bigotry — which is happening as I write — is one of them. It is the strongest means I have for raising my voice in opposition to those who continue to push us backwards instead of forwards."
Springsteen is not alone. As a result of the law, PayPal announced Tuesday that it is scrapping plans to build a global operations center in Charlotte that would have created 400 jobs in the state. Additionally, LionsGate, A&E and 21st Century Fox all announced they were stopping film and TV productions scheduled to shoot in North Carolina, and the NBA said it is considering moving its 2017 All-Star Game in Charlotte to another city.
North Carolina Gov. Pat McCrory released a statement defending his signing of HB2, saying, "The basic expectation of privacy in the most personal of settings, a restroom or locker room, for each gender was violated by government overreach and intrusion by the mayor and city council of Charlotte," he said referring to a county ordinance in the city. "This radical breach of trust and security under the false argument of equal access not only impacts the citizens of Charlotte but people who come to Charlotte to work, visit or play."
© Copyright IBTimes 2023. All rights reserved.