Bryce Dallas Howard Reveals Her Reaction To 'Rocketman' Aging Makeup
Bryce Dallas Howard has the mother of all jobs in her next movie. She plays Elton John's mother, Sheila, in the biopic "Rocketman." However, Howard, 38, isn't quite old enough to be 29-year-old actor Taron Egerton's mom yet. The actress explained to International Business Times that flashbacks and prosthetics played a big part when it came to her role.
"It starts off with Reggie Dwight [Elton John's birth name] when he's 8 years old," Howard told IBT at an event for Tide Purclean in April. "More of my role is really when he's a young boy and living in Pinner with his mom and grandma."
"Rocketman" chronicles John's life from childhood through his rise to fame. Howard also got to play Sheila when Elton was all grown up, and that included wearing some prosthetics to make her look decades older. "Then, later when I did my small handful of scenes that I did do with Taron, yes, [I wore] a lot of prosthetics," she said.
The actress (who has also started directing) actually had a great time seeing herself in aging makeup because her mother, Cheryl Howard, happened to be on set. It was an opportunity to see how much she might age like her mom.
"It was pretty great because my mom was able to be there and she's 65. So she stood next to me and we were able to kind of compare. There's a lot more freckles. Like a [expletive] ton more. Truly, so many freckles. So many," she laughed.
While Howard is clearly still close with her own mother, John and his mother had a strained relationship. Howard did not, however, get any inside scoop from the rock star. She said she didn't ask him for any advice about playing his family matriarch because he wasn't really on set.
"He was very involved in the development of the script and the movie, and David Furnish, his husband, was there. But he wasn't there, and I think that, in part, was a little bit to also not make everybody feel nervous," the "Jurassic World" alum noted.
Of course, that wasn't the case for Egerton, who is playing Elton. The "Rocketman" press tour has made it clear that the actor and musician have developed a deep friendship.
"Taron has a very, very, very close relationship with him. When you were on set, you felt that Elton was on set, and that was coming through Taron," she explained. "So to kind of have like two Eltons in a way, you know, it would have shifted the dynamic. So, yeah. No [advice from Elton], but I've talked to David quite a bit and a few other individuals as well."
"Rocketman" is in theaters now.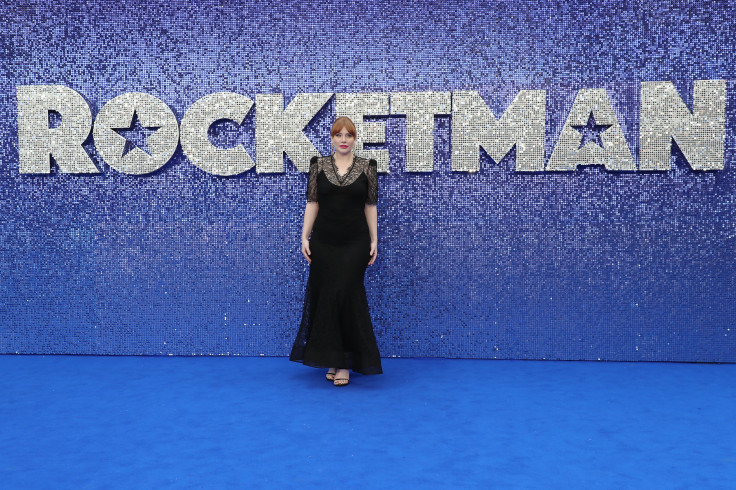 © Copyright IBTimes 2023. All rights reserved.