Bryce Dallas Howard Says Directing Star Wars TV Series 'Mandalorian' Was 'Incredible'
Bryce Dallas Howard is officially working in the Star Wars universe. The "Jurassic World" actress is directing an episode of "The Mandalorian," the new live-action TV series for Disney+. She told International Business Times that the experience has been "incredible."
"Yeah, it's been amazing," she told IBT at an event for Tide Purclean in early April. "Done directing, almost done editing. It's awesome. It's been incredible. And working under [executive producers] Jon Favreau and Dave Filoni has been such, just, I don't know. It's like going to Star Wars grad school. It's so fun. Everyone is having such a good time all the time 'cause you're on a Star Wars set."
The series follows a "lone gunfighter" played by Pedro Pascal. "The Mandalorian" is set about three years after "Return of the Jedi," after the fall of the Empire but before the First Order emerges. Howard directed one episode, and Deborah Chow, Rick Famuyiwa and Taika Waititi helmed others. Filoni directed the pilot.
It sounds like the Star Wars universe is exactly the kind of imaginary world Howard loves to see on screen. The star revealed that she wants to direct stories similar in scope in the future.
"There are certain things that I'm drawn to that are specific, and it's clear in my acting work what kind of [storytelling] that is. It's the same thing with movies," she said of choosing future directing projects. "I love epic storytelling, I love mythologies, you know? And kind of getting into these stories that feel absolutely, that you can absolutely relate to and yet, you know, it takes place in a galaxy far, far away. So, yeah, I just want to keep playing with wonderful people who are brilliant."
"The Mandalorian" isn't the only directing gig Howard has lined up. Expect to see her behind the camera much more in the future.
"I'm directing full-time. So I'm directing right now a feature documentary, and then 'Mandalorian' and then there's another feature for Netflix that I think is gonna happen in a few months, actually. And so yeah, I'll then go and do 'Jurassic' and then hopefully more directing. I mean, I definitely always want to act, but for a little while it might be more kind of sort of between directing projects, I think."
"The Mandalorian" will release Nov. 12, the day Disney+ launches.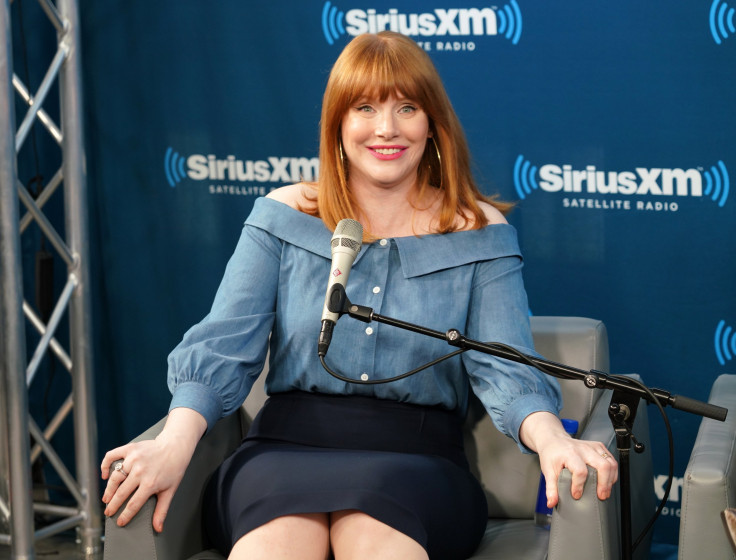 © Copyright IBTimes 2023. All rights reserved.