BTS Jin, Cha Eun Woo Are Most Requested Facial Structure For Plastic Surgery, Surgeon Reveals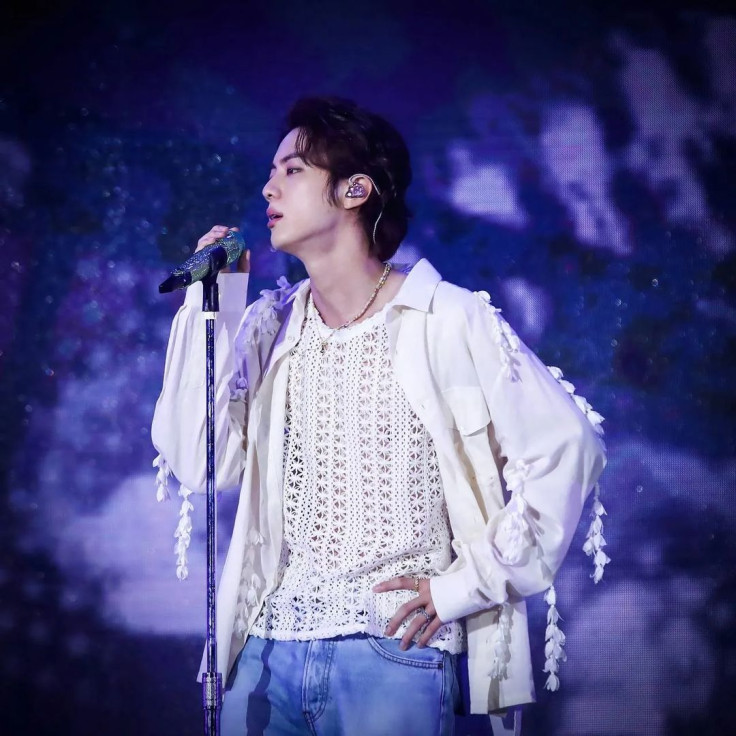 KEY POINTS
BTS' Jin and Astro's Cha Eun Woo are the most coveted faces by plastic surgery clients
BTS member Jin was crowned the "World's Most Perfect Male Face" in 2020
Cha Eun Woo recently stunned fans with his unedited airport photos
A South Korean plastic surgeon has revealed that BTS' Jin and Astro's Cha Eun Woo are the most coveted faces by plastic surgery clients in South Korea.
A renowned South Korean plastic surgeon, Dr. Choi Hyung, revealed in an interview with South Korea-based K-health magazine that the most popular faces among South Korean male plastic surgery clients continue to be BTS' Jin and Astro's Cha Eun Woo.
"In particular, the noteworthy thing recently is that [the] interest in under-eye fillers is increasing not only among women but also among men. [I]n my hospital, I easily face men who come to visit with photos of celebrities such as BTS member Jin and Astro['s] Cha Eun [W]oo and inquire about the procedure," said Dr. Choi, according to an English translation by Allkpop.
The plastic surgeon and hospital director added that the face of the eldest member of BTS is one of the most sought-after K-pop-idol faces among male clients.
Meanwhile, among actors, the most popular face clients aspire to emulate is that of singer-actor Cha Eun Woo.
BTS' Jin, who is currently in the military, was crowned the "World's Most Perfect Male Face" by the Dutch visual arts team Sluis Painting in 2020, as reported by Koreaboo.
According to Sluis Painting, Jin – real name Kim Seok Jin – was shortlisted alongside celebrities from 43 countries and underwent a facial analysis in the search for the most perfect male and female faces in the world.
Jin beat the other top finalists, including British actor Henry Cavill and Australian actor Jacob Elordi, in the male category.
According to the report, the Sluis Painting team used modern digital face mapping techniques and partnered them with mathematical analysis based on facial measurements to reach their conclusion.
After analyzing the candidates' faces according to the golden ratio, the team concluded that Jin has an "almost perfect face" scientifically.
For one, the BTS member's face is perfectly symmetrical and ovular, which is rare to have. His ears are also reported to be of the perfect size, fitting squarely into the middle third of his face.
Moreover, Jin's eyes are perfectly spaced. The spacing is the width of one of his eyes, which the golden ratio deems perfect.
Sluis Painting also pointed out that the edges of the BTS member's perfectly proportioned nose line up exactly with the inner corners of his eyes.
Jin joined his celebrity crush, American actress Anne Hathaway, who was awarded the "World's Most Perfect Female Face" title.
In 2020, plastic surgeon and TikToker Dr. Charles S. Lee made a video review of Cha Eun Woo's face for his daughter's birthday.
According to him, the South Korean singer and actor's face is "perfect" since his face's horizontal thirds, vertical fifths and side profile are all perfect in measurement.
He even shared that he looked for Eun Woo's childhood photos, which made him conclude that the actor was born perfect.
"Any more people born like this, and I'm out of business," the plastic surgeon joked as he ended his video.
On Wednesday, Cha Eun Woo stunned fans with his unedited airport photos as he departed for Paris to attend Dior's Summer 2024 Men's Collection fashion show.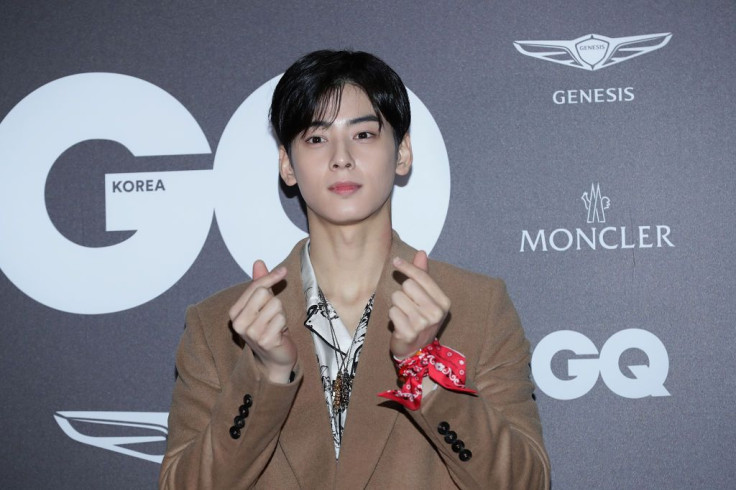 © Copyright IBTimes 2023. All rights reserved.