Cha Eun Woo's Unedited Airport Photos Have Fans Falling In Love: 'His Face Is Glorious'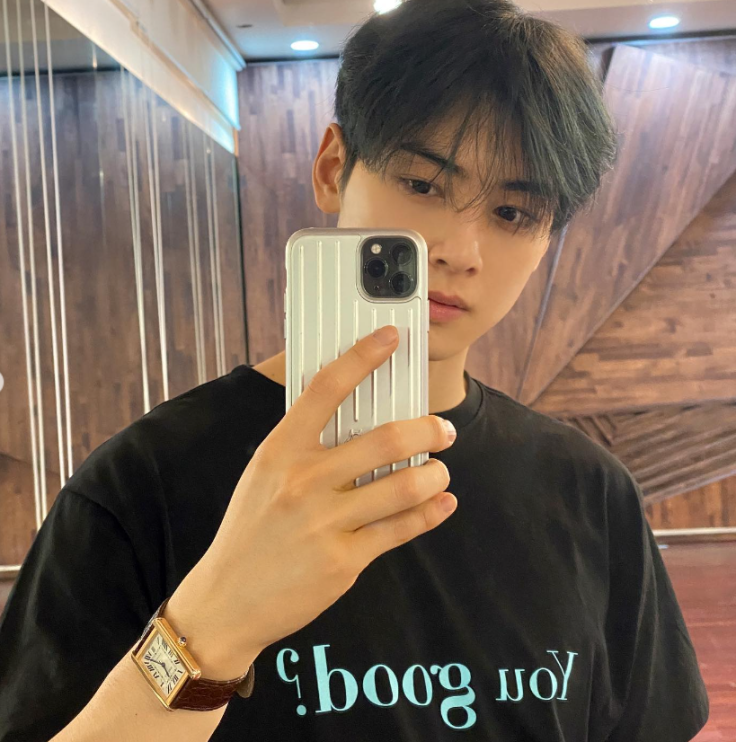 KEY POINTS
Cha Eun Woo's unedited airport photos have fans swooning
The global ambassador of Dior will attend a fashion show in Paris
The South Korean actor will star in a new drama in 2024
Cha Eun Woo's unedited airport photos that surfaced online had fans swooning over the South Korean idol's handsome visuals.
Unedited airport photos of the Astro member were posted on a South Korean online community Wednesday.
"Seriously. Cha Eun Woo doesn't seem to be from this world. These are pictures taken by journalists today, and they are unedited. He wasn't even wearing any lenses or makeup. Seriously, his face is glorious," the uploader captioned the post.
Fans couldn't help but comment on Cha Eun Woo's naturally beautiful facial features after seeing the photos.
"Seeing Cha Eun Woo reminds me of the phrase, 'You [being] alive [is already] a fan service," commented one fan; another said, "Crazy. Cha Eun Woo is legendary."
"Your features are all epic. Please take good care of it and be active for a long time, Cha Eun Woo," another fan commented.
"Cha Eun Woo's eyelash curling is also natural. How did he come to be born with such a thing?" a different fan quipped.
One fan even compared the idol to a flower, saying, "Even last year, Cha Eun Woo was a flower without a scent to me. Those photos are moody. You seem to have a face that gets better with age."
The 26-year-old South Korean star departed Seoul via Incheon International Airport on Wednesday. He will attend Dior Men's 2024 Spring/Summer Collection fashion show in Paris on June 23.
Eun Woo was spotted wearing a long-sleeved polo from Christian Dior, for which he is a brand ambassador.
The actor was invited by the French multinational luxury fashion house Dior to grace its Summer 2024 Men's Collection fashion show and celebrate Kim Jones' fifth anniversary with the brand.
The event will be held on Friday at 3 p.m. Paris time.
On June 15, the Dior ambassador shared photos of him in Singapore for the launch of Dior Beauty's fragrance.
The renowned K-pop idol and global ambassador for the luxury brand dropped by Singapore's ION Orchard and Tanjong Beach Club to celebrate the launch of Dior Beauty's newest fragrance, La Collection Privée Dioriviera, according to Harper's Bazaar.
Fans can catch more of Cha Eun Woo in the new thriller drama "Wonderful World," expected to air in the first half of 2024, according to Soompi.
Eun Woo will play the character of Kwon Sun Yool, a medical student with a mysterious secret. He will star opposite Kim Nam Joo, who will play the role of Eun Soo Hyun, a woman seeking revenge for the loss of her son.
The drama will be directed by Lee Seung Young, the director of "Tracer," "Voice 2" and "The Missing."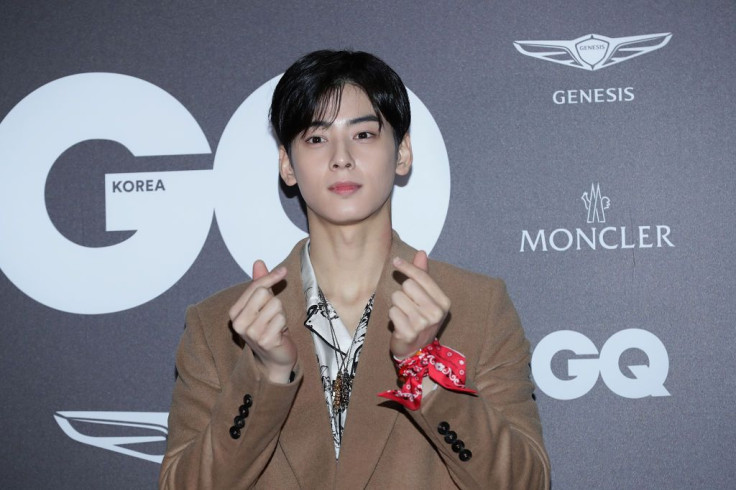 © Copyright IBTimes 2023. All rights reserved.