BTS' Jungkook Thanks Fans: 'I Feel Like It's So Great That I Was Born'
KEY POINTS
BTS's Jungkook thanked his fans for a special birthday with a heartwarming message
BTS also landed its first No.1 single on Billboard's "Hot 100" chart on Jungkook's birthday
Jungkook officially became the most tweeted K-pop idol on his birthday with over 4.7 million tweets
BTS's Jungkook thanked his fans for a special birthday by penning down an emotional and heartwarming thank you message.
The 23-year-old singer who celebrated his birthday on Tuesday wrote a touching message to his fans for all the support and love he received. Jungkook's fans from all over the world hosted over 500 events across the globe to celebrate the golden maknae's birthday.
To make it even more special, BTS also landed its first No.1 single on Billboard's "Hot 100" chart with their latest song "Dynamite" on the very same day.
The singer was also flooded with support and birthday messages from fans on social media. He also received wishes from famous official accounts including YouTube Music, Columbia Records, Tumblr, MTV, Sony, Spotify, and more.
Jungkook officially became the most tweeted K-pop idol on his birthday with over 4.7 million tweets within the first 24 hours. This record was previously held by Blackpink's member Lisa with 4.5M tweets, as per Allkpop.
Following this, Jungkook took to Weverse to express his happiness and thank his fans.
"Aigoo... I wanted to write a post before midnight but I passed out... Although my birthday ended, I was so moved by all your support and events held for me. And then No 1 on Billboard... I have no words... I feel like it's so great that I was born I'm thankful and grateful for my parents. Although the No 1 was in our name please always remember BTS = ARMY, you should consider this as your No 1 you know that right??? Ah, I'm so ashamed that I missed the timing and fell asleep," he wrote.
"I wonder what I did in my past life to have these multiple happy events happening. Aigooo... Thank you all so much once again. I had a very happy birthday, thank you all of you! I am rushing because time has passed," he added.
He ended his message by expressing his love for his fans by saying, "ARMY I love you so much. I wish that AMRYs have many happy moments as well."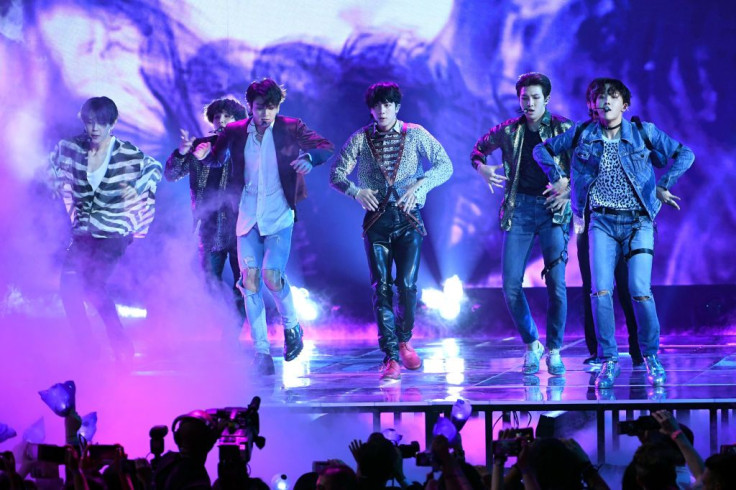 © Copyright IBTimes 2023. All rights reserved.