BTS' RM Talks About Love For Art And Plans To Open Own Art Exhibit
KEY POINTS
RM said his love for art began in 2018
During that time, he was looking for something to do in between performances abroad
He decided to visit museums and art galleries
He wants to open a cafe with an art collection
BTS' RM wants to take his love for art to the next level. He revealed his plans to open his own art exhibit someday.
The 27-year-old boy band leader made this revelation on the first episode of Season 2 of UBS' "Intersections: The Art Basel Podcast" which aired on Tuesday.
In the podcast, RM said he was drawn to art because of boredom while touring the U.S. and Europe in 2018. The South Korean singer and rapper said he was looking for something to do between performances and rehearsals since he did not have many friends abroad at the time.
And so, he found himself in the Art Institute of Chicago and then to other art museums.
"I just felt the thrill," RM told columnist and host Marc Spiegler as he talked about the artworks of Picasso and Monet. "They're all dead but [for now,] some outsider from South Korea in here, in this small room, me and his footprint — or some pieces of his time — just encountered, and it still gives me a thrill."
RM, whose real name is Kim Nam-Joon, started reflecting on his growing love for art and realized he did not know any Korean visual artist at that time. When he came home after performing in 2018, he started visiting local museums and art galleries and began his art collection.
The first piece the "Butter" singer bought was a small mountain painting by Daiwon Lee in 1976. "I just liked it, I just bought it," he said with a slight laugh.
"When I set it over my wall, I understood what's making a collection and then filling the walls. It was really strange, and something spiritual for me," the singer continued.
Also in the podcast, RM discussed about his plans to open his private art collection to the public someday.
"This is my first time actually saying this, but seriously I'm planning to make a small space of my own private collection, and just maybe a café on the first floor and set up my collections… The second and third floor … people could always see the collections," he told Spiegler.
RM often uploads art pieces he admires on his Instagram page. The singer's latest upload features installation artworks from Paris' Collection Pinault which he described as "stunning" and "inspirational."
RM said he is aware of the fact that he has influenced many of his fans to support artists and expressed gratitude to them who visit the museums he features on his Instagram page.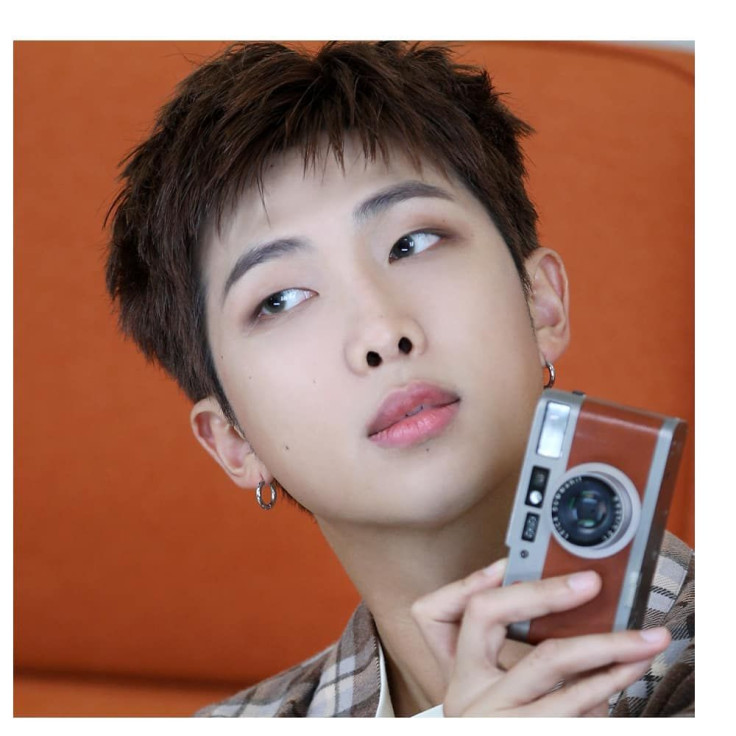 © Copyright IBTimes 2023. All rights reserved.