BTS' Suga Features Mass Murderer Jim Jones In His Song, Big Hit Issues Apology
KEY POINTS
K-pop boy band BTS recently issued an apology after using an audio clip by 1977 American cult leader and mass murderer Jim Jones
The seven-membered act came under fire after Suga's "What do you think?" track was released
Jim Jones was an preacher and faith healer-turned-cult leader who conspired a mass murder suicide by ordering his followers to drink poison
South Korean pop stars BTS was reportedly forced to issue an apology after a controversial feature in one of their member's latest song release.
"What do you think?"a single by BTS member Suga and the latest track of his alter-ego Agust D's "D-2" album used the voice of infamous Jim Jones, a preacher and faith healer-turned-cult leader who conspired a mass-murder suicide in 1978 by ordering hundreds of people to drink poison.
Min Yoong-gi, 27, best known for his mononym Suga and rapper stage name Agust D, sampled the cult leader's muffled audio speech in Philadelphia.
Per Daily Mail, Reverend Jones' sermon was recorded one year before he and his so-called inner circle directed 900 of his followers—304 of whom are children—to a mass murder suicide by drinking cyanide-laced punch in his jungle commune at Jonestown, Guyana.
"…though you are dead, yet you shall live, and he that liveth and believeth shall never die," the audio clip, which was inserted at the beginning of the song, said.
Because of such a controversial parlance, BTS came under fire where fans and listeners slammed the group with a barrage of social media backlash to which the K-pop septet issued an apology through Big Hit Entertainment, their management company.
Big Hit's statement release on Sunday (May 31) said:
"The spoken sound sample of a speech inserted at the beginning of 'What Do You Think?' was selected by a producer who worked on the track for the song in consideration of the overall ambience of the song, without specific intention or awareness of the identity of the individual whose voice is featured.
After the sound sample was selected, Big Hit proceeded with verification of the suitability of the content as per internal procedures. However, an oversight occurred during the selection and review process, and the sound sample was included in the song without awareness of its extremely inappropriate nature.
In this instance, we did not properly identify the issue, nor did we have sufficient understanding of the historical and social backgrounds and circumstances. We apologize to anyone who experienced pain and discomfort due to our oversight.
Big Hit removed the section immediately after identifying the issue and the track was re-released. The artist is considerably disconcerted that an issue with such gravity has occurred that he could not foresee, and feels a profound sense of responsibility."
The sampled audio clip of Jones has since been removed across platforms.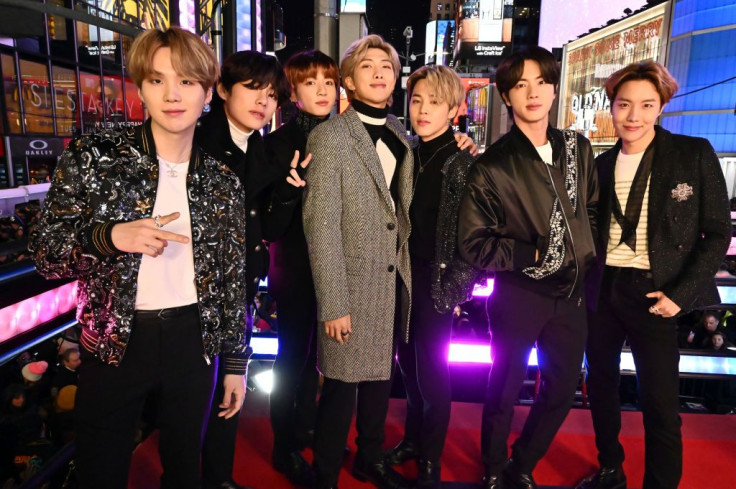 © Copyright IBTimes 2023. All rights reserved.