BTS Net Worth: K-Pop Group Is Highest Paid Boy Band In The World
KEY POINTS
BTS has an estimated combined net worth of $60 million
BTS is responsible for about $3.6 billion annually for South Korea's economy
J-Hope appears to have the biggest net worth
BTS's net worth is so huge it catapults the group into record-breaking success. Just how much each member makes and how much impact the group has for South Korea?
BTS is a boy band composed of V, Jungkook, Jimin, SUGA, Jin, J-Hope and RM from South Korea. The group released "2 Kool 4 Skool" in 2013 and there has been no stopping them since. The group was the highest paid Korean group in 2019, per Forbes, after the pop superstars earned $57 million in pre-tax income.
K-Pop is important to the economy of South Korea as it boosts the country's image abroad. It also helps bring in tourists. BTS is responsible for about $3.6 billion annually for South Korea. Aside from concert tickets and album sales, other merchandise such as clothes, cosmetics and food have seen an increase in popularity worldwide.
What makes the Bangtan Boys different is their relatability to the fans. Their group is bold in fashion, style and in their songs. These characteristics helped break the group break some records. They own a Guinness World Record for Twitter engagements and have 5 billion streams on Spotify under their belt.
In terms of individual net worth, J-Hope appears to have the biggest net worth with $12 million, per an article published by Seventeen in May 2019. The rest of the members have about $8 million net worth each. The income of J-Hope can be attributed to the success of his solo mixtape called "Hope World." On the other hand, The Wealth Record states that the group has a combined estimated net worth of $60 million.
BTS was able to make a huge amount of money from "Burn The Stage: The Movie," which made $18.5 million in 2018 and "BTS World Tour: Love Yourself in Seoul," which went on to gross $11.7 million worldwide. Fans in the U.S. were quick to get concert tickets as BTS's first six stadium sets raked in $44 million which translates to $7 million per concert night.
In Forbes' World Highest Paid Celebrities of 2019, the Bangtan Boys is tied with Bradley Cooper, Pink and Adam Sandler in the World's Highest Paid Celebrity rankings with $57 million earnings, good for the 43rd spot.
Despite the massive fame the group enjoys, each member still remains very down to earth. BTS and UNICEF launched the Love Myself campaign which went on to raise funds amounting to $1.4 million. The boy band also made donations to different causes such as animal shelters and medical funds for children.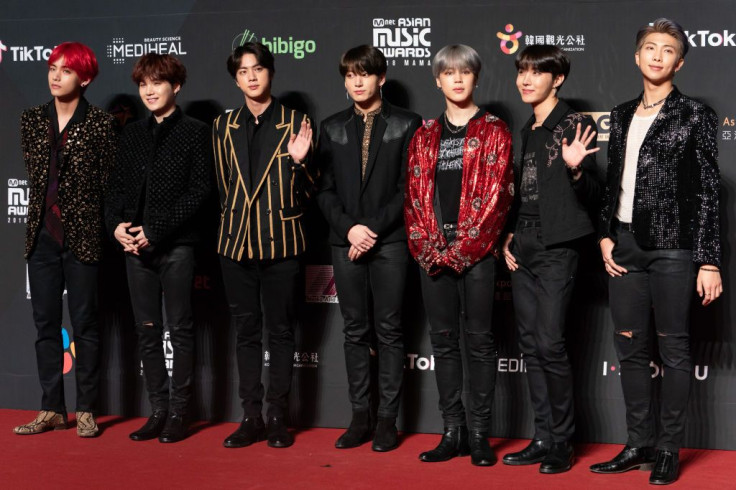 © Copyright IBTimes 2023. All rights reserved.