BTS Suga Net Worth: Yoongi Lived In Poverty Before Becoming A Millionaire
KEY POINTS
Suga was born to a poor family in Daegu, South Korea
BTS is now among the most popular boy groups in the world
Suga has amassed a fortune from his musical ventures
Suga and the K-Pop group BTS had an incredible last few years, and 2020 saw them dominating the mainstream U.S. market. But his ascent to global stardom was a bumpy ride.
The path to being a K-pop star was not easy for Suga. Real name Min Yoongi, he was born to a poor family in Daegu. During his high school days, he would have to choose between eating or riding a bus home. If he bought a $2 bowl of noodles, he'd have to walk home, South China Morning Post reported.
The 28-year-old rapper/producer shared how he struggled to achieve his dream -- from his hometown to all the way to Seoul. He worked part-time at a recording studio and started writing songs at 13 years old.
"There was never a moment when I didn't have a dream. And I fulfilled all of my dreams," said the BTS rapper in an interview.
Today, Suga's net worth is valued at $20 million (KRW 22.1 billion), according to Celebrity Net Worth. In the pre-COVID world, Forbes reported that the concert dates headlined by the group grossed over $196 million. It saw them performing in front of more than 1.6 million people in 42 shows around the world.
Aside from being a member of BTS, Suga also performs under the pseudonym Agust.D. The rapper released his first mixtape in 2016 and was followed by another entitled "D-2" in 2020. He also produces music for other artists. In 2017, he won a Melon Music Award for his part in the production of Korean indie singer Suran's song "Wine." He has also worked with Korean singer-actress IU and international pop star Halsey.
The IPO of their label Big Hit Entertainment also boosted Suga and his group's fortune. Before the successful public listing, label founder Bang Si-Hyuk gave each BTS member 68,385 shares of the company that is worth around $7.9 million at the end of the first day of trading. The South Korean entertainment company is valued at over $1.08 billion in 2019, The Korea Herald reports.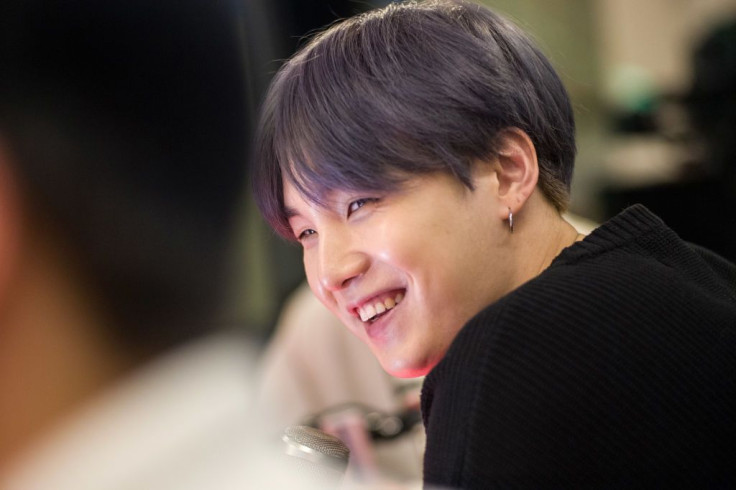 © Copyright IBTimes 2023. All rights reserved.