'Buffy The Vampire Slayer' Comics Adds Gay Male Vampire Slayer To Season 9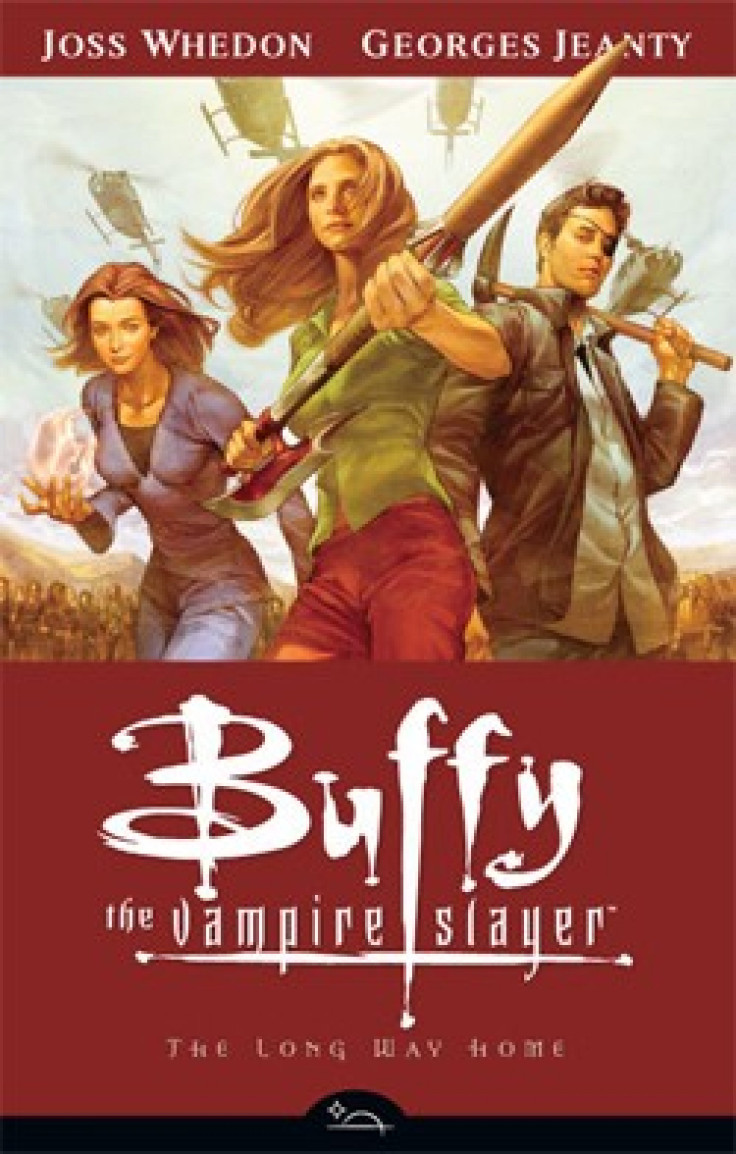 When "Buffy The Vampire Slayer" ended its television run in 2003 after seven seasons, creator Joss Whedon moved the spunky blonde and her Scooby gang in a different direction...comic books! Now onto its ninth season in the graphic novel world, the "Buffy" comic series is breaking grounds by adding a gay male vampire slayer -- Billy!
Fans of "Buffy The Vampire Slayer" are well aware that the "Chosen One" has always been a woman called on to fight the creatures of the night. So, how does a gay male vampire slayer tie into the series?
The television series and comics, published by Dark Horse, have always focused on female empowerment, but for writer Jane Espenson who has been with the series for years, it was time for a change.
"It suddenly struck me," Espenson told Out. "If being feminine doesn't mean that you're lesser, then liking guys also doesn't mean you're lesser. For a very good reason, we've focused on the female empowerment part of Buffy, but I wondered, 'Did we leave something out?' What if someone in high school is looking up to Buffy as a role model, and we're saying: You can't be a Slayer."
But as mentioned before, only women can be chosen as slayers, and the comic books won't deviate from that. Instead, Billy will have to work for his super powers.
"Batman doesn't have super powers. He wasn't gifted with an exotic foreign birth," she explained. "So we take the Batman route; Billy is earning the Slayer mantle."
Out got the chance to learn a little more about the new slayer in Sunnydale. The website explains that Billy is a "young man who finds strength by standing up to vampires and defining who he is going to be rather than letting other tell him who he should be."
While "Buffy The Vampire Slayer" was still on the air, the series had one of their main characters, Alyson Hannigan's Willow, struggle with her sexuality. While in college, an experiment in a Wiccan group lead Willow to explore her sexuality and come out as a lesbian to her friends.
The latest addition of Billy lets the series explore a young man's journey to become a hero while empowering young gay men, something that the character of Buffy Summers did for young women.
Billy the vampire slayer will be introduced in season nine #14 of "Buffy The Vampire Slayer."
Check out some images of Billy and the season nine #14 "Buffy The Vampire Slayer" comic HERE.
© Copyright IBTimes 2023. All rights reserved.