'Bully 2' Release Date, Rumors, What We Know So Far
KEY POINTS
Rockstar Games is still mum about "Bully 2"
It was in 2013 when Rockstar Games made its last statement related to "Bully 2"
Here is what we know so far about "Bully 2"
Rockstar Games released the action adventure title "Bully" in 2006 for PlayStation 2, and it gained a cult following. More than a decade later, fans are still wondering of the successful game would have a sequel. Over the past months, several rumors have been making rounds online, revealing some details about the game. Here is a rundown of some rumored details about "Bully 2."
"Bully 2" Release Date
Rumors have it that Rockstar Games' "Bully 2" is real and that it would be launched sometime in 2021. The action adventure sequel is reportedly releasing in PS5, Xbox Series X, PS4, and Xbox One. According to rumors, the much-awaited title might arrive between Oct. and Nov. of 2021.
Official Statements About "Bully 2"
Rockstar Games former executive Dan Houser shared in 2011 that the gaming studio might concentrate on a "Bully" sequel following the release of "Max Payne 3." A couple of years later, Houser noted that he has lots of ideas for "Bully 2." Several years and hundreds of rumors later, fans have yet to hear the latest official statement of the gaming studio about "Bully 2."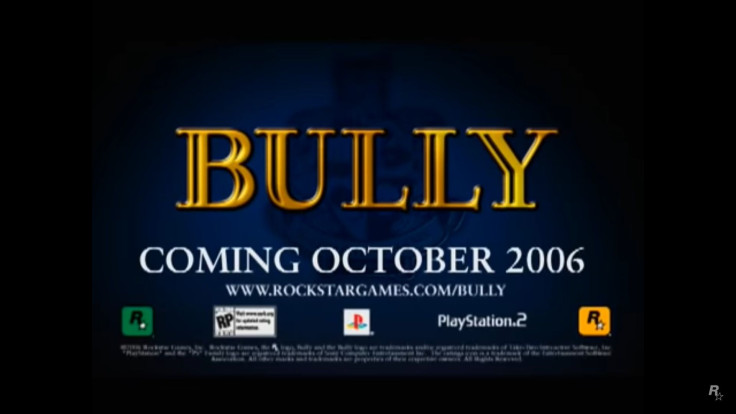 Other "Bully 2" Rumors
in 2017, a leaked allegedly showing concept art from the production of "Bully 2" surfaced online. The concept art highlights a new set of characters and a look at a suburban home. A year later, casting calls for the much-awaited action adventure sequel was leaked.
Allegedly, these castings would audition at Spotlight, London. However, on her official Twitter account, Casting Director Jessica Jefferies clarified that the casting call was not for the sequel of "Bully." Last year, an article from VGC revealed that inside sources confirmed that Rockstar Games indeed worked on "Bully 2" for 18 months. However, the site claimed that the development was canceled.
Rockstar Games reportedly worked out some stories for the sequel, but at this point, they are clueless about the period the story would cover. It is clear that since Rockstar Games has not yet confirmed the existence of the game, there is a chance that "Bully 2" might not be launched anytime soon. But, hopeful fans are still looking forward to the day that they would hear good news about "Bully 2."
© Copyright IBTimes 2023. All rights reserved.