'Butter' Remix Choreographer Commends BTS' Jimin, J-Hope And Jungkook: 'Truly Admire 3J's Work Ethic'
Nick Joseph, HYBE's new choreographer, has nothing but praises for BTS' 3J sub-unit after its video dancing to the new "Butter" remix came out.
The dance instructor, who flew from the U.S. to South Korea to choreograph the track, took to Instagram Thursday to laud 3J sub-unit members Jimin, J-Hope and Jungkook for their "extreme dedication" to their craft.
"In regards to these 3, I truly admire 3J's work ethic as well as their unique distinct personalities _ (super welcoming and hella funny!) and their extreme dedication to what they do," Joseph wrote. "They do not settle whatsoever! Multiple rehearsals, run-throughs, and notes all to make sure they perform at their best, and they killed it! I am very appreciative of their efforts and care."
3J's special performance video of "Butter (feat. Megan Thee Stallion)" was released Thursday and has garnered more than 15 million views on YouTube as of writing.
Many fans praised the dancing skills of the 3J members, as well as the track's intense choreography, which included a lot of swift hand and foot movements.
Despite the trio's impressive dancing skills, however, its members had to practice a lot to perfect their moves.
On the Korean mobile app Weverse, J-Hope opened up about the most challenging part of the choreography. Apparently, he had a hard time learning the sequence of hand gestures in the dance.
"While we were learning this move over two days, I kept getting so confused," J-Hope said as per Koreaboo.
In the end, the trio's hard work paid off and the boy band's fans, collectively known as "ARMY," loved its performance.
"I love the choreography and the routine so much! I can't get over it and the boys killed it! Damn. I still can't move on and I literally killed the replay, pause and play button," a fan tweeted.
Another fan pointed out how J-Hope appeared to be dancing with so much ease as if he had no ankles.
"HOSEOK HAS THE BONELESS ANKLES???" the fan noted.
Joseph admitted that the choreography of the remixed version of "Butter" was a bit over the top. But he was so satisfied because the 3J members pulled it off anyway. He also said working with them has been a "blessing."
"It's already a crazy experience being here in Korea doing work with Hybe, but being able to personally work with 3/7 of BTS and choreograph this routine for them is extremely wild!" the dance instructor wrote. "It really hasn't hit me yet but what a blessing my time here has been already!"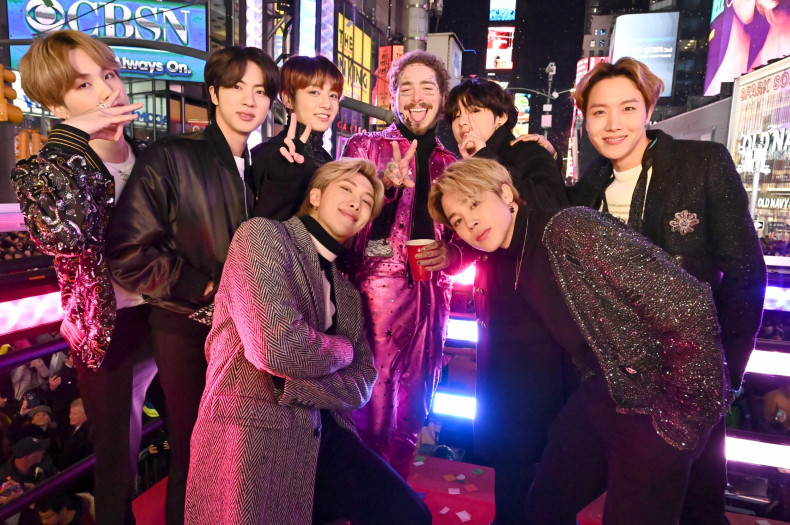 © Copyright IBTimes 2022. All rights reserved.