Buying Sneakers On Instagram: How The Industry Is Preparing To Abandon Retail For Social Media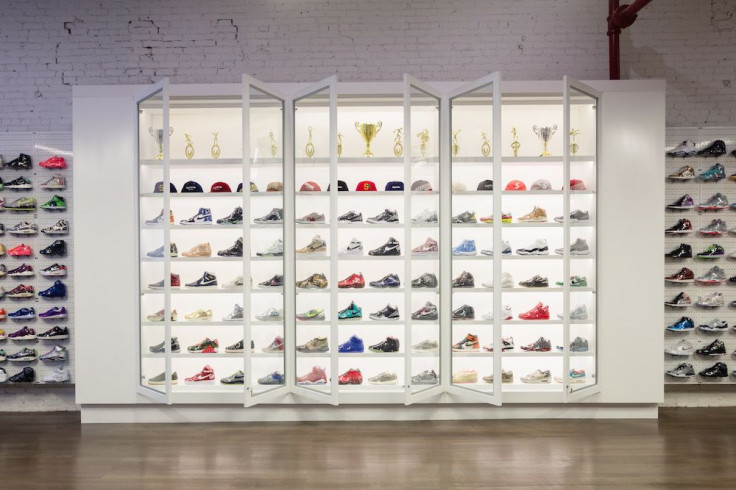 The declining relevance of brick-and-mortar retail is causing many sneaker sellers to shift from traditional formulas and adapt to secondary markets, the biggest being social media. Most of this visible change is happening in the resale market. Sneakers are a $55 billion industry. More than a billion of that comes from resale alone.
Josh Luber, CEO of StockX, a consumer marketplace founded a year and a half ago to connect and create transparency between sneaker buyers and sellers, points to two major jumps in the industry. The first came in 1999-2000 with eBay, allowing consumers to buy sneakers online. The second, Luber said, came in 2012-2013, when social media platforms such as Instagram, started to create a wider awareness of secondary sneaker markets.
"Those were the moments that started this, the past three-five years with growth in the secondary market and people thinking about business in that space," Luber said at TechCrunch Disrupt in New York.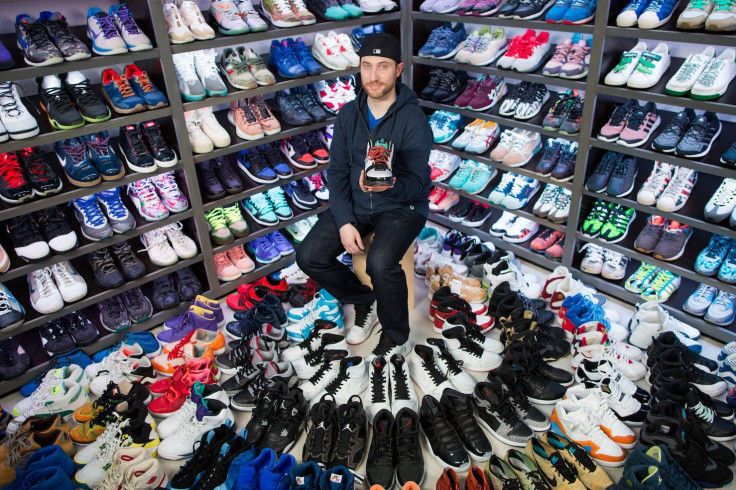 Stadium Goods, an 18-month-old company based in New York trading sneakers and streetwear, has seen great success in secondary markets. Co-founder John McPheters revealed his ratio of distribution is 90 percent online and 10 percent in-store, with a good chunk coming from Europe and China.
"Part of what we saw is the opportunity of market efficiency as it relates to footwear. You have traditional brands and retailers that are confined to a structure that's not efficient in this day and age. With social media, kids see something they want, and we've been able to cater to that."
There've always been sneakerheads, but what McPheters is speaking of are the young buyers often labeled as hypebeasts, the people you think of waiting in those waiting in Supreme and Adidas lines for the latest exclusive and limited drops. Other buyers are either taking their chances on the seller's website or paying top dollar online at resellers like Stadium Goods, or all of the above.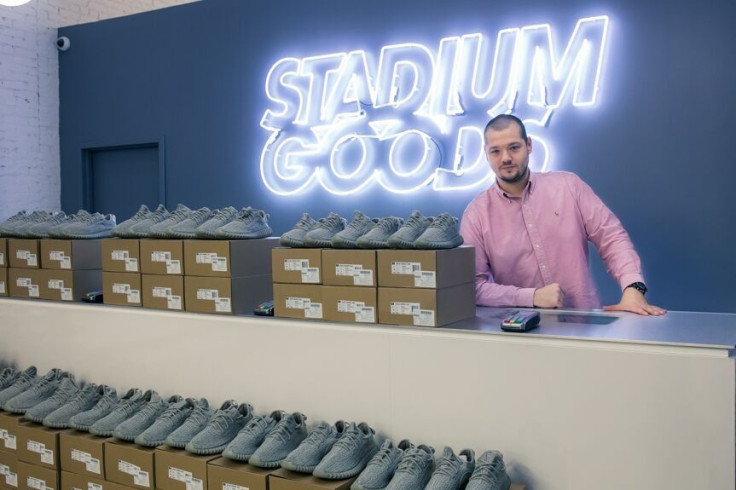 The discovery capabilities offered on social media have precipitated this trend. Instagram is a sleeping e-commerce giant, allowing potential buyers to casually and easily browse a combination of personal pages, stores, magazines, photographers, models, bloggers and more all in one place. However, without a seamlessly integrated Instagram 'Buy' button, the platform is still an extremely unstructured place.
The sneaker market on Instagram currently depends on comment transactions and mini marketplaces where people post other people's shoes for sale on their page. Even with Instagram's efforts in e-commerce and partnerships with mainstream brands for the 'tap to view product' icon, which attempts to make shopping easier from inside the user interface, the experience still culminates in purchases outside the app itself on the retailer's mobile app or website.
"We are very close to Instagram being a truly shoppable transaction based distribution channel where transaction happens without ever leaving the frame," said Ryan Babenzien of Greats, an online shoe store based in Brooklyn providing more affordable, luxury-quality sneakers without the extra price of name-brand recognition.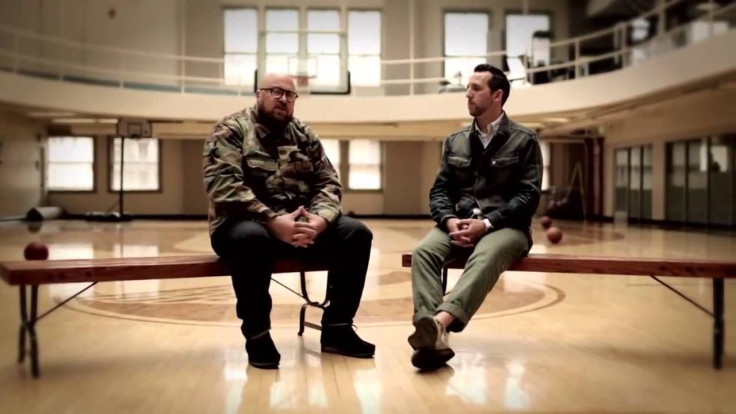 "Right now you can get very close to that, but it pops you out. Eventually, you may never come to my website," Babenzien added.
With Instagram's indirect approach to commercializing shopping still placing a barrier between retailers and consumers, the multipoint business model is extremely important in the current climate, especially when you consider the overseas market. Stadium Goods partners with sites like Alibaba and TMall to reach an international audience where U.S. based websites are less accessible, since it's still not possible to buy directly from Instagram. For consumers, partnerships backed by a reliable name like Stadium Goods don't bring as much risk, as buying on a much larger peer-to-peer platform like eBay, where it's easy to mistakenly pay an inflated price for a pair of fakes, or not knowing who you're buying from in the Instagram comments section.
"I think we are coming to place where a lot of consumers aren't comfortable transacting through traditional retail. That 1.1 billion part of what we are trying to chase is that 70 billion dollar market as a whole, customers are disenfranchised with the way brands are releasing products and they are looking for more excitement," McPheters said.
One way to make the traditional experience more exciting is by changing the environment of physical stores. We have seen New York brands like KITH do this in recent years, integrating a distinct aesthetic and hospitality into commercial venues, a trend Apple first introduced to the tech sphere. The KITH Brooklyn store is also a cereal-infused ice cream shop and just a fun place to hang out. KITH is also expanding into the women's streetwear market and heavily relies on influencers to push the product online.
"It's moving to experience versus just walking and buying a product. At a higher level, we are happy to kill retail." said Luber.
Focusing more on experience means appealing to two types of consumers. One is the 15-year-old familiar with the industry, who reads Complex and buys sneakers on Instagram and everywhere else. The other is the more traditional customer at Foot Locker who is just becoming more open to other buying options.
"The resell market becomes less of a dirty word and more legitimate. Now they can have access to 20 thousand sneakers," Luber said.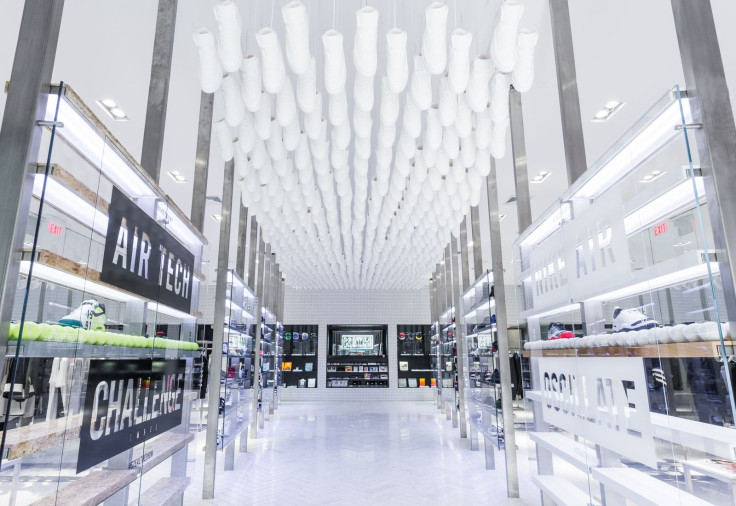 When that shift goes full swing, it will become difficult for a traditional retailer like Foot Locker to compete with the endless long tail catalog of shoes online shopping and resale provide.
That's where brands like Greats stand out. Instead of competing with the resale market, Babenzien says every brand has its own version of certain silhouettes. Greats recreates those looks with the same materials, without the weight of the brand name.
"We just saw other businesses going direct to consumer and we saw the distribution of footwear still going traditionally through wholesale," Babenzien said. "Customer behavior was changing rapidly three years ago, now it's the norm. As that behavior still continues to become the norm, we wanted to be the first footwear brand to capture that behavior shift."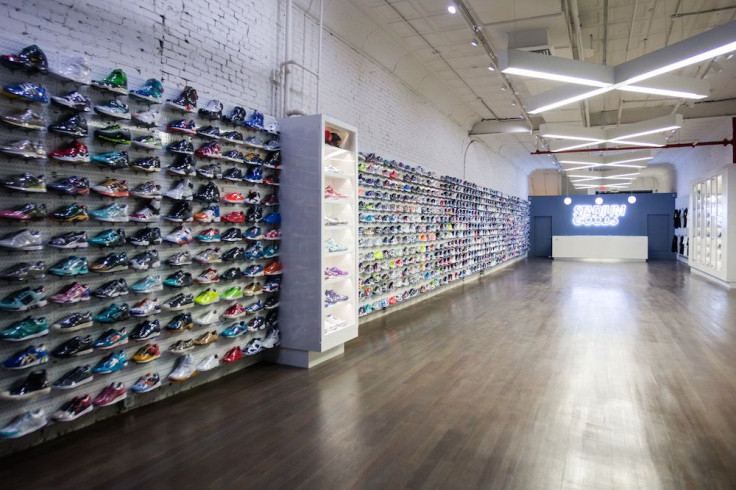 The death of retail has been a concern of economists for years, but Babenzien is confident it's not going to die, but evolve. He predicts the saturated retail marketplace will contract, then morph into something different than it was.
"You need to create emotion around the transaction or your brand won't work," Babenzien said. "Just building the shoe alone isn't enough. A website alone isn't enough. You have to maintain relevance. That's a bit of art, not science."
© Copyright IBTimes 2023. All rights reserved.