Tech Layoffs: Skill-Lync Cuts 200 Staff As Indian Edtech Space Stumbles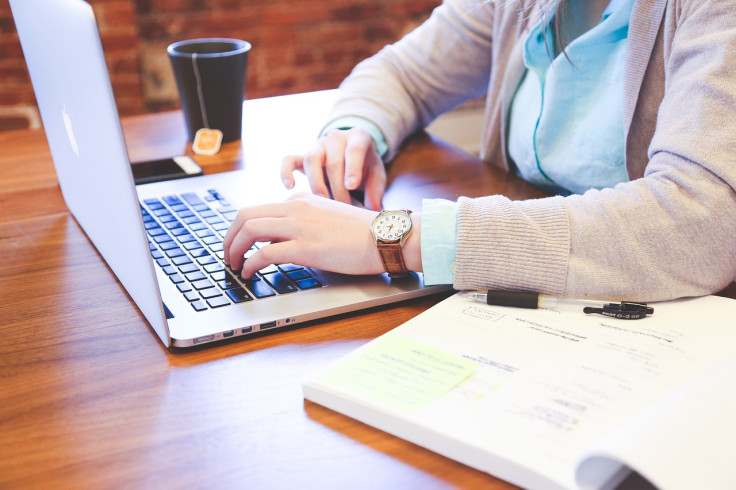 KEY POINTS
Co-founder Paneerselvam attributed the layoffs to a streamlining strategy
Skill-Lync reportedly laid off 300 to 400 jobs in April
Byju's, Unacademy and Extramarks are just three of other edtech startups that have cut staff in recent months
Edtech startup Skill-Lync has laid off 20% of its workforce amid a cost-cutting drive at the company and a global funding crunch for startups that has affected the Indian edtech space.
Around 225 employees have been affected by the latest round of job cuts at the Chennai-based upskilling program provider, TechCrunch reported Thursday. Co-founder Suryanarayanan Paneerselvam told the outlet that the layoffs were implemented to "streamline operations and limit future content and production investments."
The layoffs process was "as transparent and fair as possible for the employees involved," he said this week, in response to TechCrunch's request for a comment originally sent last week.
Paneerselvam denied claims that Skill-Lync delayed the salaries of laid-off workers and did not confirm if the departing employees received their last-due salaries, the outlet noted.
The last known layoffs at Skill-Lync were reported by Inc42 in April when around 300 to 400 jobs were eliminated. The outlet reported that Paneerselvam attribute the April cuts to the "recent macroeconomic conditions." The startup also reportedly cited the affected employees' "performance" as a reason for the cuts.
The said workforce reductions affected a wide range of departments, including talent acquisition, tech, sales and marketing, as per Inc42.
Skill-Lync is only one of several Indian edtech startups that have suffered the brunt of a funding crunch due to the economic downturn.
Last month, media reports revealed that Byju's, the most valuable Indian startup with a valuation of $22 billion, laid off between 500 and 1,000 employees in various units. Sources revealed that some affected employees in the content team were "asked to voluntarily resign on the official HR portal," while others, which reportedly included several senior managers, were informed about their job status through in-person meetings and calls.
Byju's also reportedly implemented an earlier round of workforce cuts in February, wherein around 1,000 jobs within sales, marketing, engineering and communications teams were eliminated.
In March, Byju's valuation was marked down to $11 billion, followed by another May markdown of $8.2 billion by investment and asset management firm BlackRock, Reuters reported.
Another Indian edtech startup, Unacademy, eliminated more than 350 roles or around 12% of its total workforce in March, TechCrunch reported. Co-founder and CEO Gaurav Munjal reportedly told employees in a Slack post that Unacademy took "every step in the right decision to make our core business profitable, yet it's not enough."
Munjal went on to explain that the current situation was "a contrast from two years ago" when the startup saw unprecedented growth due to the widespread adoption of online learning. He added that funding was "scarce" and a global economic downturn has affected profitability.
Delhi-headquartered Extramarks, on the other hand, cut more than 300 employees in April amid a restructuring, according to Inc42. The startup has also reportedly stopped taking in new students for its business-to-customer (B2C) offering.
Sumanth Prabhu, co-founder and CEO of edtech platform Ulipsu, told human resources magazine People Matters that one of the culprits behind the Indian edtech industry's difficulties was many edtech brands "poured in an exorbitant amount of money based on illogical vision and short-term schemes."
When economic headwinds hurt the edtech space, startups had no other option left to stay afloat but to cut costs and this resulted in workforce cuts or companies coercing their employees "into resignation," Prabhu said.
The Indian edtech sector has had layoffs since last year. Pearl Agarwal, founder and managing director of Eximius Ventures, said in May 2022 that as the post-pandemic educational scene gradually turned back to in-person learning, parents realized that "edtech was a short-term phenomenon."
Agarwal added that this was the reason why Eximius Ventures did not invest in the sector. "We wanted some reset and look at something that is more permanent and stable. Hence we kept away from it [edtech investments]," she said.
© Copyright IBTimes 2023. All rights reserved.