Caitlyn Jenner Shares Her First Selfie After Being Nominated For The 'Social Media Queen' Teen Choice Award [PHOTO]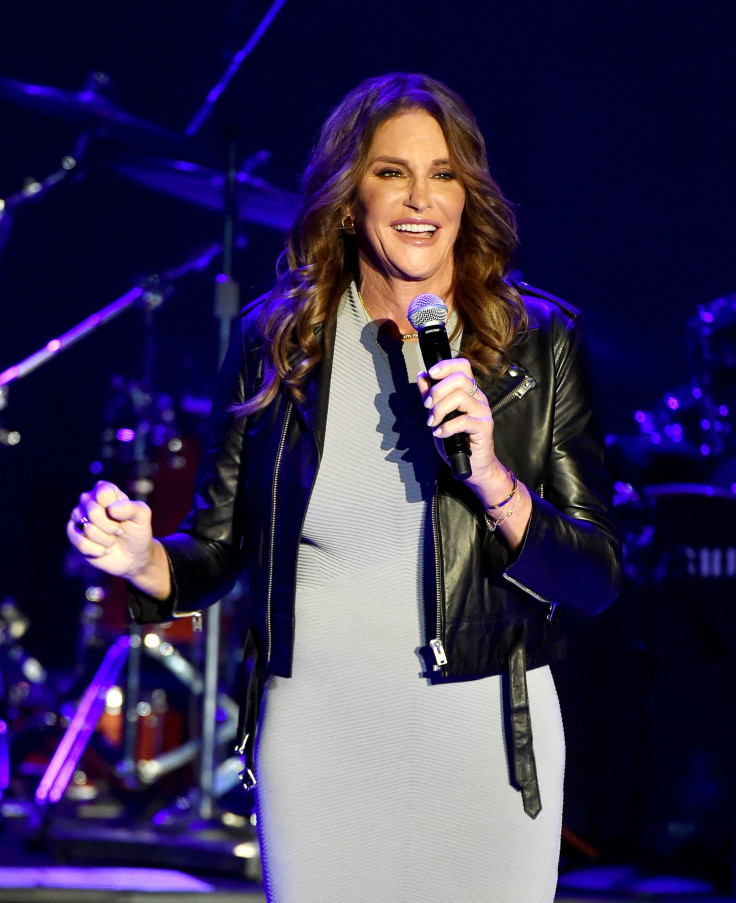 Move over, Kim Kardashian. There's a new social media guru in the family. Caitlyn Jenner has been taking Twitter and Instagram by storm for just over two months now and people are taking notice. On Thursday Jenner, 65, had yet another social media first.
The former Olympian shared a stunning selfie that blew followers away. According to her caption she was inspiring by her recent Teen Choice Awards nomination to give her forward facing camera a try. Jenner posed for the photo wearing a navy blue top, neutral make up, loose waves in her hair and a fabulous pair of gold aviators. She appears to have been sitting in one of her many flashy sports cars at the time the photo was taken.
On July 20 it was revealed that Jenner had been nominated for the "Social Media Queen" award at this year's Teen Choice Awards. The nomination was likely due in part to the record she set after joining Twitter in June. In just four short hours Jenner accumulated more than one million followers, surpassing the previous record held by President Barack Obama. Jenner shared the link to vote for her for the award on both her social media profiles.
Jenner isn't the only member of the Kardashian Jenner family getting attention for her selfie skills. Kim, 34, has been at it for years. In fact, she recently made a career of it. In May the expectant mother of one released her book, "Selfish," which featured hundreds of pages of self-portraits taken throughout the years. Although it was recently reported by Complex that the book was not selling as many copies as originally projected, Kim continues to work hard promoting the book with signings and fan meet and greets.
The Teen Choice Awards will air Aug. 16 at 8 p.m. EDT on Fox. Cast your votes here and be sure to tune in.
© Copyright IBTimes 2023. All rights reserved.