California Coronavirus Cases Hit Record-High 12,800 In One Day
KEY POINTS
California confirmed 409,500 total COVID-19 cases Wednesday, making it the most infected state in the U.S.
It also recorded a record-high 12,807 new cases over one 24-hour period Wednesday
Its positivity rate rose to nearly 10% Wednesday
California broke a couple of records Wednesday, but not the kind it would prefer.
The first state to declare a lockdown to stanch the early spread of COVID-19 now has the highest number of confirmed COVID-19 cases in the U.S., with 409,500 as of Wednesday, based on data from Johns Hopkins University.
The single-day total also reached a record-high 12,807 reported cases over a 24-hour period Wednesday. The state also added 115 more deaths to its existing toll of some 7,900.
California's positivity rate (the number of positive cases to total tests) has stood at 7.4% over the last 14 days. On the other hand, the last 24 hours saw the positivity rate rise to nearly 10%, with over 12,800 positive cases in 127,000 tests performed.
Epidemiologists say a community spread of COVID-19 can't be controlled if the positivity rate is above 5%. The positivity rate average for the entire U.S. stands at about 8.5%.
When Gov. Gavin Newsom ordered a statewide lockdown on March 19, California had 19 deaths and 900 confirmed cases. The lockdown closed nonessential services such as dine-in restaurants, bars, gyms and convention centers. Before reopening after Memorial Day, California had succeeded in tamping down the worst of the initial outbreak that hit the state in March.
On Wednesday, Newsom said California has as average of 9,420 additional cases based on a seven-day average. He said this trend is "certainly" continuing to increase.
"We're a state, again, size of 21 states combined, so it's not surprising now in some respects as we've begun to reopen key sectors of our economy," said Newsom at a press conference. "People continue to mix and people continue to come in close contact with others that may have contracted this disease that our numbers would start to go up in total now."
In response to the dismaying resurge, Newsom has rescinded parts of California's reopening plan. He's closed all bars, dine-in restaurants, movie theaters, museums and other indoor businesses across the state.
He's also closing indoor operations of malls, offices, fitness centers, worship sites, personal care services, hair salons and barbershops in all counties on the state's watch list for three or more consecutive days. The watch list measures the level of virus transmission, hospitalizations and hospital capacity.
Thirty-five out of California's 58 counties are now on the state's watch list. These 35 counties represent 91 percent of the state's population of 40 million. San Francisco County was added to the list last week. Already on the list are Los Angeles, Orange and San Diego counties.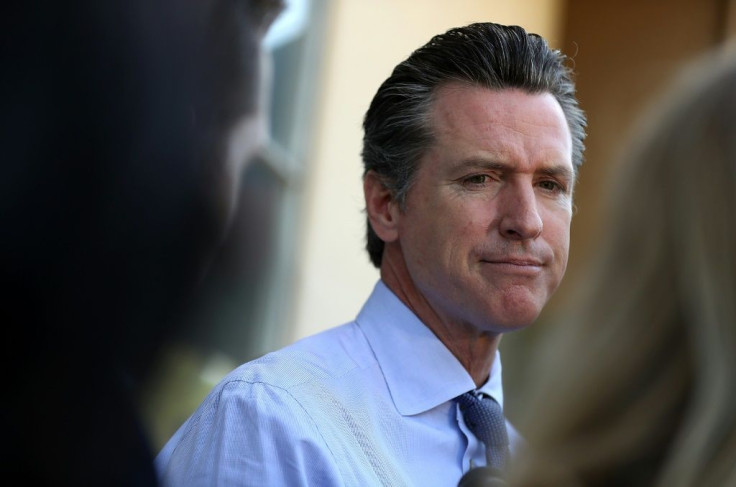 © Copyright IBTimes 2023. All rights reserved.
FOLLOW MORE IBT NEWS ON THE BELOW CHANNELS