California Eviction Ban Extended: How Struggling Residents Can Receive Rent Relief
California lawmakers have extended the eviction ban that was supposed to end on Friday for another three months to protect struggling renters.
On Thursday, lawmakers passed ​​Assembly Bill 2179, which would protect residents from evictions through June 30 as they await funds from the California COVID-19 rent relief program.
Renters impacted by the coronavirus pandemic can apply for funds from the state to cover the cost of their unpaid rent. As renters apply for financial relief, they cannot be evicted while their application is pending.
"Renters, and landlords, have been playing by the rules, and it's not their fault that they haven't received rent relief," Assembly Member Miguel Santiago said of the new bill.
"Part of the problem is the overwhelming amount of people who have applied for the program."
The COVID-19 rent relief program has been available for more than a year and can assist eligible applicants with paying back 100% of rent money owed to landlords as far back as April 2020.
However, there are still tens of thousands of households with pending applications. If the law, which was set to expire at 11:59 p.m. on March 31, was not passed, those waiting on funds from the program could have faced eviction.
There are also many renters who have not applied for rent relief from the $5 billion in federal funds approved by California lawmakers.
Residents who have not applied have until Thursday to submit their applications to avoid being evicted. Renters who do not have pending applications can be taken to court by landlords over repayment of past due rent.
The bill will also stop local governments from putting separate eviction protections in place laws until July 1.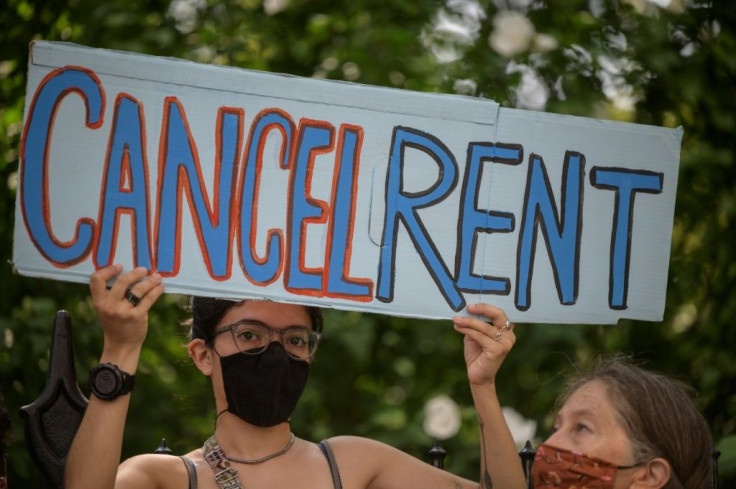 © Copyright IBTimes 2023. All rights reserved.