California Passes 'Dream Act' for Illegal Immigrant Students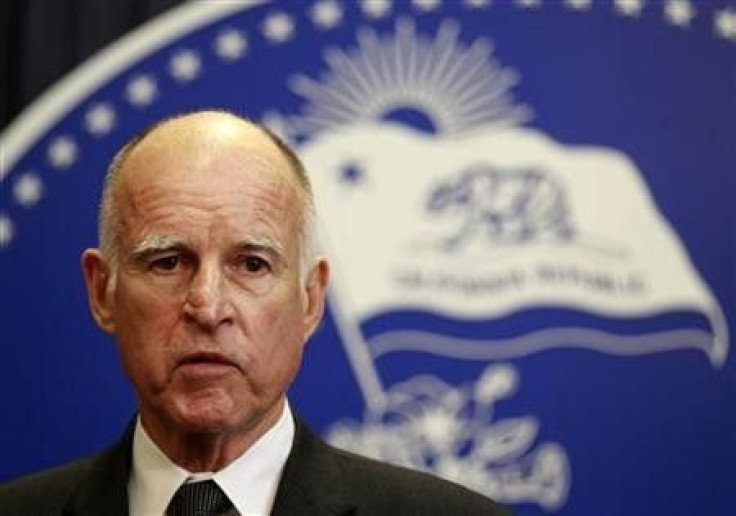 Gov. Jerry Brown signed the second half of the two-part California Dream Act on Saturday, which will make undocumented immigrant students in California eligible for state-funded financial aid for college.
Going to college is a dream that promises intellectual excitement and creative thinking, Brown said in a written statement issued by his office. The Dream Act benefits us all by giving top students a chance to improve their lives and the lives of all of us.
California is now one of three states, including Texas and New Mexico, that will allow illegal immigrants to receive financial aid from state-funded colleges. The controversial bill was passed in the Democrat-dominated state legislature in September.
The law will permit undocumented students in California who attend and graduate from a California high school, and have proof of their applications for legal immigration status, to pay in-state tuition rates at state-funded colleges. In July, Brown signed a law to allow illegal immigrants access to receive scholarships from private colleges; the two laws are collectively known as the Dream Act.
Similarly, Illinois passed its own Dream Act to give illegal students a chance to receive privately funded grants in August.
The law, written by Los Angeles Democratic Senator Gil Cedillo, will give immigrants eligibility for aid from all state universities that are part of the University of California and California State University systems, as well as from 112 California state community colleges, according to Reuters.
Opponents of the Dream Act claim California's pre-existing budget issues, which caused cuts in education funding and created higher tuition at universities, say the state, which houses the largest number of immigrants nationwide, would not be helped by the passage of the Dream Act.
Citizens are having a hard enough time getting the classes they need now, Assemblyman Tim Donnelly, a Republican who represents the city of Hesperia, wrote in a Sept. 9 letter to Brown, urging the governor to veto the legislation.
Beginning on Jan. 1, 2013, immigrant students in California will be eligible to apply for state-funded financial aid and Cal Grants. The California Department of Finance estimates that 2,500 students will be eligible for Cal Grants, which are funded at $1.4 billion.
© Copyright IBTimes 2023. All rights reserved.