California Teen Molested Over 50 Children, His Mother Turned Him In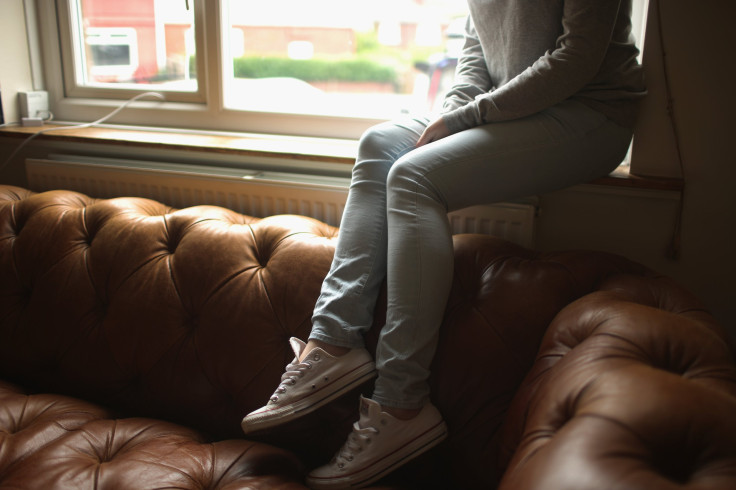 An 18-year-old teenager, who was arrested Saturday after his mother turned him in following his confession to molesting two children, revealed during investigation that he molested "upwards of 50 children" over the past eight years across Southern California, police said.
Joseph Hayden Boston was brought to a Riverside police station Saturday by his mother around 3 a.m. EST after he allegedly told her that he had sexually assaulted two boys, ages 8 and 4 years, at a motel, according to Riverside police spokesman, Officer Ryan Railsback.
Police said that Boston molested the boys at the Simply Home Inn & Suites in the 9800 block of Magnolia Avenue in Riverside.
During an interview with investigators, the teen confessed to the motel assaults and also admitted to molesting "upwards of 50 children" since he was 10 years old, Railsback said in a statement, CBS News reported.
The incidents reportedly happened in different cities where Boston lived since his childhood, Riverside being one of them.
Boston, who earlier resided in Lakewood and Buena Park was staying in Riverside since early November 2017, was arrested on suspicion of two counts of oral copulation on a child under the age of 10 and was booked into jail in lieu of $1 million bail, police said. Boston is scheduled to appear in court Wednesday.
"Detectives from the Sexual Assault & Child Abuse Unit responded to assist in this investigation. They later arrested Joseph Hayden Boston, 18-years-old of Lakewood, on counts of oral copulation on a child under the age of 10. He was booked into the Robert Presley Detention Center with bail set at 1 million dollars. The County of Riverside Child Protective Services responded and took custody of both victim children," authorities said in a statement, Crime Online reported.
Police said the suspect had recently been staying at the Simply Home Inn & Suites and it was there that he befriended the two minors, who were also reportedly staying at the motel with their parents.
The children were allowed to go into Boston's room at night when the molestation allegedly occurred, CBS Los Angeles reported.
"The suspect called his mother and said he had molested two young children earlier," police said, according to Fox News. "She drove to her son's location and took him to the police station, where he later confessed the acts to officers."
"This is going to affect not only the victims for a long time, but also our detectives and officers involved in this — to hear someone just be very open about what they've done, and they're only 18 themselves," Officer Railsback said, according to ABC News affiliate KABC-TV.
The County of Riverside Child Protective Services took custody of both juvenile victims from the Simply Home Inn & Suites, Railsback said.
Police said they are investigating and also believe that the suspect has victimized other children, who have not yet come forward.
Authorities have asked for anyone with information about this investigation or the suspect, to contact Detective Paul Miranda at (951) 353-7945 or pmiranda@riversideca.gov.
© Copyright IBTimes 2023. All rights reserved.