California Travel Ban: What Is The Travel Law And How Many States Are Involved?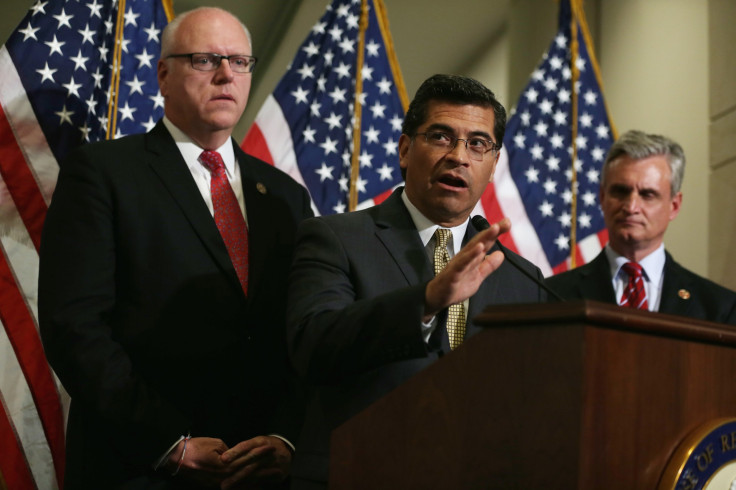 California's Department of Justice added Texas, South Dakota, Alabama, and Kentucky to the state's travel ban Friday. The ban prohibits state employees from traveling to states that have passed laws discriminating against gay, lesbian, bisexual and transgender individuals and their families.
The new ruling expands the number of states affected by the ban to eight. California officials, under then-Attorney General Kamala Harris, have already banned state-funded travel to Tennessee, North Carolina, Mississippi, and Kansas in February. The latest states added to the ban were targeted by the current California Attorney General Xavier Becerra.
"Our country has made great strides in dismantling prejudicial laws that have deprived too many of our fellow Americans of their precious rights," Becerra said in a statement released by the California Department of Justice. "Sadly, that is not the case in all parts of our nation, even in the 21st century."
READ: LGBTQ Rally: DC And Country Celebrate Pride, Trump Stays Silent
"I am announcing today that I am adding four states to the list of states where California-funded or sponsored travel will be restricted on account of the discriminatory nature of laws enacted by those states," the statement continued.
Becerra said that new laws that have been enacted in the states that he's targeted in this new travel ban have sent the country "several steps back" and that the new ban is an active attempt by the state to support the LGBTQ community's rights in a proactive way.
"While the California DOJ works to protect the rights of all our people, discriminatory laws in any part of our country send all of us several steps back," Becerra said. "That's why when California said we would not tolerate discrimination against LGBTQ members of our community, we meant it."
The law enacted by California falls under AB 1887, which went into effect on Jan. 1 and "prohibits state-funded and state-sponsored travel to states with laws that authorize or require discrimination on the basis of sexual orientation, gender identity or gender expression or against same-sex couples or their families."
READ: What Is The First Amendment Defense Act? Controversial Bill Under Donald Trump Could Pass, Discriminating Against LGBTQ Americans
This comes days after Texas Gov. Greg Abbot signed into law a controversial bill June 15 that ensured child welfare agencies will get government support even when they discriminate on the basis of sexual orientation, gender identity, marital status, or religion. This law mirrors similar laws enacted by South Dakota and Alabama.
Kentucky was included in the California travel ban because the state enacted a law in March that could allow student-run organizations in colleges and schools to discriminate against classmates based on their sexual orientation or gender identity.
"These discriminatory laws in Texas, North Carolina, South Dakota, and other states are completely out of step with the values that make California the vibrant economic powerhouse that it is," Richard Zbur, a prominent LGBTQ lawyer said, according to a report Friday by CNN. "[I]t is imperative that California continue to denounce those actions publicly and financially."
© Copyright IBTimes 2023. All rights reserved.