'Call Of Duty: Advanced Warfare' Release Date This November: Game Coming To PC, Xbox And PlayStation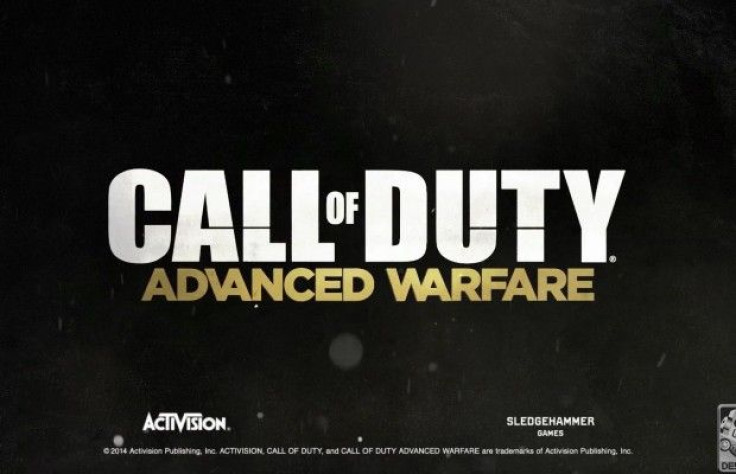 Sledgehammer Games' "Call of Duty: Advanced Warfare" has shown up as available for pre-order on Amazon U.K., and it looks like the title will be coming to the Xbox 360, PlayStation 3, PlayStation 4, Xbox One and PC.
The game's description confirmed a few details about the title, including that it will take place in the future, when a new type of combat exists. "House of Cards" star Kevin Spacey will play the role of Jonathan Irons, one of the most powerful men in the world. Foster City, California-based Sledgehammer Games hasn't confirmed what exactly Irons has to do with the game, but judging from the trailer, which launched earlier today, he may be some type of villain. In the Amazon UK game description, the developer claims Spacey's character is "at the center of it all."
The title is set to launch on Nov. 4 this year.
Amazon's description of the title via Amazon UK:
An Advanced World:

Call of Duty: Advanced Warfare takes place in a plausible future in which technological progress and today's military practices have converged with powerful consequences.

In this carefully researched and crafted vision of the future, Private Military Corporations (PMCs) have become the dominant armed forces for countless nations outsourcing their military needs, redrawing borders and rewriting the rules of war.

And Jonathan Irons, the founder and president of the world's largest PMC -- Atlas Corporation -- is at the center of it all.

An Advanced Soldier:
Powerful exoskeletons evolve every aspect of a soldier's battle readiness, enabling combatants to deploy with an advanced lethality and eliminating the need for specialization.
The introduction of this gameplay mechanic delivers enhanced player movement and verticality through boost jumps and grappling, covert cloaking abilities, and biomechanics that provide unparalleled strength, awareness, endurance and speed.
With the advent of the exoskeleton and newly advanced armor and weaponry, every soldier commands tactical freedom in any terrain unlike ever before, fundamentally changing the way gamers play "Call of Duty" across all modes.
An Advanced Arsenal:

Harnessing the power of next-gen platforms, "Call of Duty: Advanced Warfare" brings players into the battlegrounds of the future by boasting a new high-tech, advanced arsenal and ability set, arming players with all-new equipment, technology, perks, and vehicles like hoverbikes and highly specialized drones.

Players can also choose between standard ammunition and an all-new class of directed-energy weaponry that enables totally new gameplay dynamics.

And with exoskeletons delivering a massive force multiplier and unprecedented tactical freedom, "Call of Duty: Advanced Warfare" evolves every firefight.
What do you want to see in "Call of Duty: Advanced Warfare"? Leave a comment below.
FOLLOW MORE IBT NEWS ON THE BELOW CHANNELS