'Call of Duty: Black Ops Cold War' Outbreak Gets Massive Update; Night/Day Cycle, New Intel, More Coming
KEY POINTS
More content is coming to "Call of Duty: Black Ops Cold War" Outbreak mode
Treyarch confirmed one of the new locations
Devs teased about adding new intel and objective to "Call of Duty: Black Ops Cold War" Outbreak mode
"Call of Duty: Black Ops Cold War" Outbreak mode is getting a massive update through new content that will introduce the night cycle, new events, intel, locations and more.
Treyarch is adding more to the "Call of Duty: Black Ops Cold War" Outbreak mode to make sure players won't get tired of playing it. On Twitter, the gaming studio teases that the Sanatorium map will be the new region in the Ural Mountains map of Outbreak. The place perfectly gives an eerie feel, especially after dusk.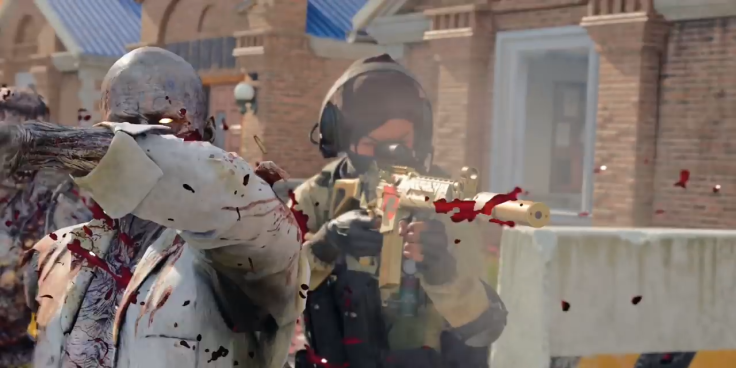 The place is an expansive retreat with large buildings, rivers and beaches. This populated location was first introduced in Fireteam. Treyarch earlier confirmed that Sanatorium will not be the only addition to the Outbreak mode.
The game developer also teased about a night and day cycle being added to the new Zombies mode. The video and the text in the devs' recent tweet further boost this interesting addition. With this feature, players need to survive after dusk with the clip showing the Sanatorium map at night.
Treyarch also hints at a new objective and a new intel but has not yet revealed the details. Currently, objectives include defend, escort, eliminate, holdout and retrieve. A new objective would make the game more interesting. As for the new intel, players could expect a few artifacts buried and hidden all over Sanatorium.
Multiple documents could be dropped by Mimics, Panzers, Manglers and Megatons. These documents often contain major clues on what is coming next to the game. Apart from those, there are rumors that new Outbreak events would be introduced to "Call of Duty: Black Ops Cold War."
In another tweet, Treyarch reveals the Essence of Conversion Module. It is speculated that the rocket-shaped device shown in the picture could absorb essence and create different kinds of objects. The event could involve players killing Zombies and siphoning their essence using the device. Treyarch certainly has some interesting ideas on how to expand and make the Outbreak mode a lot more interesting.
© Copyright IBTimes 2023. All rights reserved.