'Call Of Duty: Black Ops Cold War' Zombies Guide: How To Pet Zombie Dogs
KEY POINTS
"Call of Duty: Black Ops Cold War" Season 1 is now live
The new update introduced an interesting feature in the game's Zombies mode
Players can now pet a zombie dog in the game
"Call of Duty: Black Ops Cold War" Zombies map features interesting Easter eggs. Recently, players learned that they could pet the corroded and gruesome zombie dogs in Die Maschine.
Petting the Plaguehound in the game's Zombies mode requires several steps and players could use these tips and tricks to achieve the goal.
How To Pet A Plaguehound
This is a new feature introduced in "Call of Duty: Black Ops Cold War" with the release of the Season 1 update. Before players can even think of petting the Plaguehound, they must turn on the power and forge the Pack-A-Punch machine. After that, players need to buy the ammo mod Brain Rot.
Players do not really need to upgrade the weapon at the Pack-A-Punch machine. They just need to tab to the right and choose Brain Rot. This makes the players' normal weapon equipped with the ammo mod.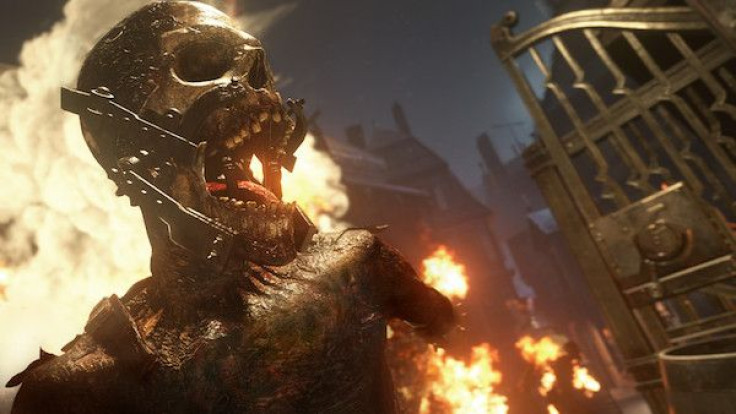 Players should move quickly. Brain Rot enemies only last for 15 seconds before they go back to the land of the dead. Players should then wait for the zombie dog to appear.
There is a chance that players might encounter a stray Plaguehound amidst all the zombies roaming around. They could also just wait for a Plaguehound round. When players see one, they should use their Brain Rot weapon on it.
Other Details
If players find the Plaguehound standing close to them, they should walk up to the corroded hound. After that, a prompt would appear on screen with the option to pet the Plaguehound. The players' character should reach out and pet the new companion.
They would get an extra 50 points for petting the hound dog for the first time. When the point description reads "Good Dog," it means that players could pet the corroded hound dog. This method seems to work in all current Zombies game modes in the "Call of Duty" series that have Plaguehounds in them.
"Call of Duty: Black Ops Cold War" is now available on different gaming platforms. The new "Call of Duty" installment is playable on PC, Xbox One, PS4, Xbox Series X, Xbox Series S and PS5.
© Copyright IBTimes 2023. All rights reserved.
FOLLOW MORE IBT NEWS ON THE BELOW CHANNELS