Call Of Duty: Infinite Warfare PS4 Beta Extended For 24 Hours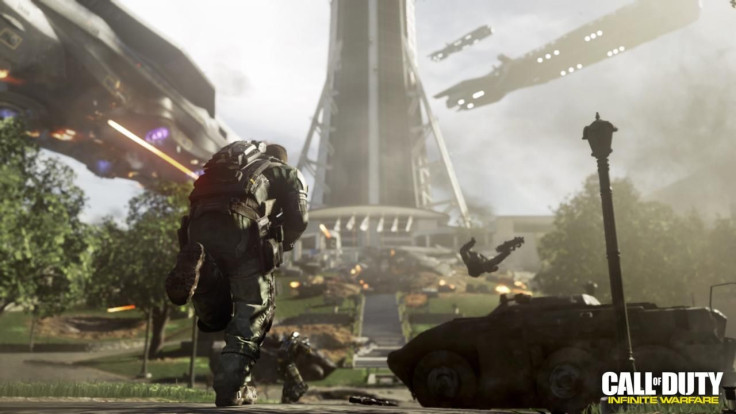 The Call of Duty: Infinite Warfare beta was supposed to end tomorrow, but it's now being extended for 24 hours.
The Call of Duty: Infinite Warfare beta started on Friday, but will now end on October 18 at 10 AM PT. The Call of Duty: Infinity Warfare beta on PlayStation 4 has added a new map and mode. The new map is Precinct, while the mode is Kill Confirmed, which has been seen in previous games. In addition, the mode Gun Game has also been added.
In a blog post, Activision said "massive numbers" of people jumped in on Call of Duty: Infinite Warfare beta on day 2, but no specifics were provided.
"With our beta, we not only want to give you a sneak peek of what you'll see in the final game, but we also want to put our servers and systems to the test so we're ready for day 1," Activision explained. "We've already collected a ton of data and gathered lots of insights to help us make your full multiplayer experience the best it can be on November 4. We're getting great feedback from you guys and we want to keep it coming."
Call of Duty: Infinite Warfare launches on November 4 for PS4, Xbox One and PC. Another beta for the game will be available next weekend, running from October 21-24. This beta will only be available on PS4 and Xbox One, not PC.
© Copyright IBTimes 2023. All rights reserved.