'Call of Duty: Modern Warfare Remastered' Might See A Standalone Release This June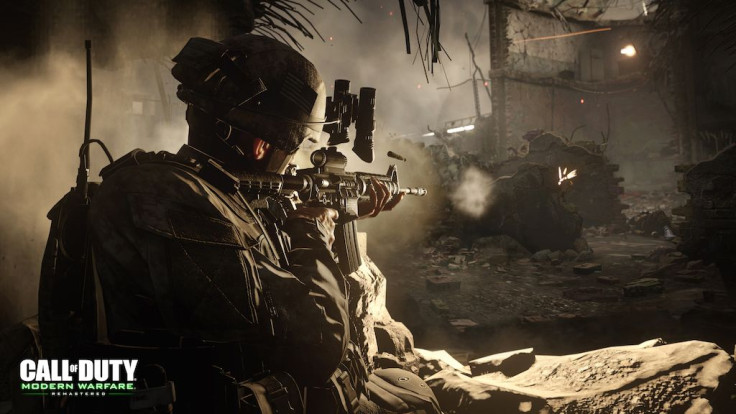 GameFly's product pages suggest that Activision is possibly planning to release "Call of Duty: Modern Warfare Remastered" as a standalone game. Currently, the game is only available to play when users buy the Legacy Edition of "Call of Duty: Infinite Warfare."
GameFly's website recently published product pages for "Call of Duty: Modern Warfare Remastered," and they were first spotted online by CharlieIntel. The pages have already been taken down, and it seems as though the game was listed online a bit too early. Luckily, information on when the game is going to be released was shared to everyone before the pages were removed.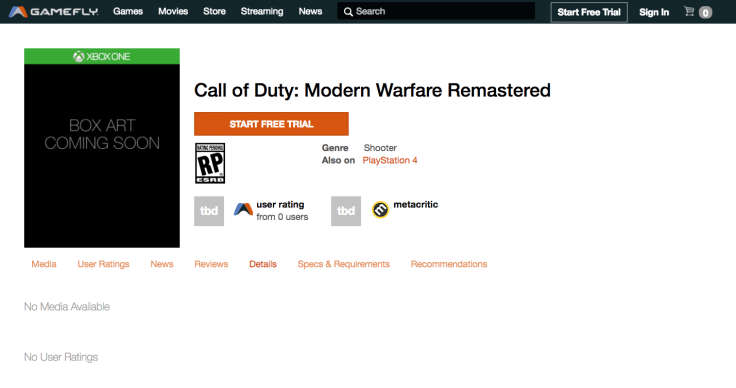 "Modern Warfare Remastered" is listed as having a June 30 release date for the PlayStation 4, while its Xbox One version is scheduled to arrive a month later on July 30. The reason why it's arriving on the PS4 first is because Activision and Sony have an exclusivity deal.
This is also the reason why DLCs always arrive on the PS4 first before they are released on other platforms. The only thing that's not part of the deal is when Activision releases a brand new entry into the main "Call of Duty" franchise, in which case the PS4 and Xbox One version are released at the same time.
The GameFly product pages didn't show pricing for "Modern Warfare Remastered." It's being speculated that the game might not be a full-price game and might come a with a price tag ranging from $20 to $40, according to GameSpot. Since the game is getting a standalone release on Sony and Microsoft's consoles, it is presumed that it will be available for the PC as well.

The only way to play "Modern Warfare Remastered" is by purchasing the premium editions of "Call of Duty: Infinite Warfare." The game is available as a digital download from the PlayStation or Xbox stores and can only be playable when users have the "Infinite Warfare" disc.
"Infinite Warfare" hasn't been a huge success critically, and baiting fans with the inclusion of "Modern Warfare Remastered" seems like a burden for most. A standalone release for "Modern Warfare Remastered" has been speculated before, but this is the first solid piece of evidence that shows Activision is truly planning on it.
Although it looks like GameFly's listing is evidence enough, Activision hasn't really confirmed anything just yet. It's possible that the game publisher might announce the standalone release of "Modern Warfare Remaster" during this year's E3 conference, as pointed out by Game Rant. E3 2017 takes place in the Los Angeles Convention Center from June 13-15, 2017.
The original "Call of Duty 4: Modern Warfare" was first released in 2007, and it was the first in the franchise to stray away from the World War 2 setting. It was highly praised by fans and critics alike, earning several awards in 2007 and selling 15.7 million copies as of November 2013.
"Modern Warfare Remaster" includes the original 2007's full single-player campaign and online multiplayer but with updated graphics.
© Copyright IBTimes 2023. All rights reserved.