'Call Of Duty: Warzone' Features Neo-Nazi Symbol In-Game; Players Think It's 'Intentional'
KEY POINTS
A Reddit user discovered a neo-Nazi symbol in "Warzone's" Chimera Pack cosmetics bundle
The symbol appears to be a modernized Wolfsangel rune, which is used by the Ukrainian Azov Battalion
The resemblance between the two logos has led players to believe the symbol's inclusion was intentional
A recent discovery in "Call of Duty: Warzone" reveals that one of the game's cosmetic packs contains a neo-Nazi symbol, much to the distaste of "Warzone" players and the broader public.
The cosmetic set in question is the Chimera Pack, which is themed around the Chimera group. In "Warzone," Chimera is a fictional Russia-based private military company that employs soldiers and mercenaries who aren't afraid to get their hands dirty.
Chimera's logo features an image of a gargoyle-like creature with an emblem behind it. When the gargoyle is removed, the emblem itself appears to resemble the logo used by the far-right nationalist group Azov Battalion in Ukraine, PC Gamer reported.
The Azov Battalion was originally a part of the Ukrainian National Guard that was formed as a response to the Russian invasion of Ukraine in 2014.
The symbol appears to be a modernized version of the Wolfsangel, PC Gamer noted. The Wolfsangel was also used by German Nazis in the Second World War and is classified as a general hate symbol by the ADL.
"Warzone" players at the r/CODWarzone subreddit speculate that the neo-Nazi symbol was intentionally added to the game. This is due to the fictional Chimera group's multi-national nature as well as the setting of "Warzone" itself.
The user who originally pointed out the neo-Nazi emblem also noted they are worried that the Wolfsangel was intentionally used since the patterns are identical and the colors are merely swapped. The symbol has also been in the game since its release albeit with none of the colors that made it stand out.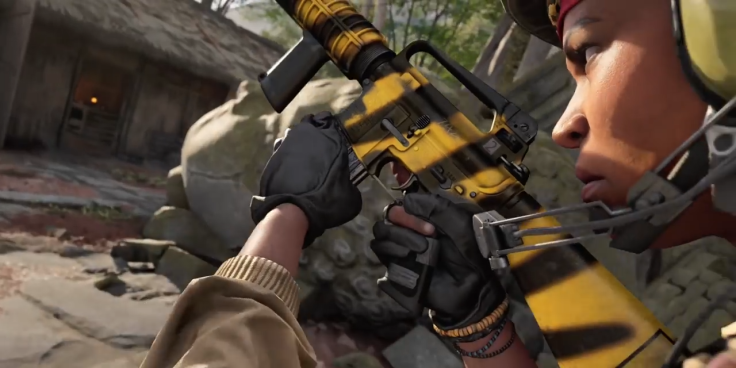 The usage of fascist symbols like the Swastika and the USSR's hammer and sickle are commonly depicted in media covering historical events, particularly World War 2. However, it should be noted that these symbols are antiquated, and the organizations that used them no longer exist.
Azov, on the other hand, remains active to this day.
Whether or not the Wolfsangel was intentionally added to the game is up for debate. Activision has yet to provide an official statement regarding the matter, but the logo may or may not receive some changes depending on the resolution.
© Copyright IBTimes 2022. All rights reserved.
FOLLOW MORE IBT NEWS ON THE BELOW CHANNELS