'Call Of Duty: Warzone' Nvidia Game Filter Settings Guide To Gain Advantage On Enemies
KEY POINTS
"Call of Duty: Black Ops Cold War" was launched with Nvidia DLSS support
The technology is now available in "Call of Duty: Warzone"
It is available on PC, PlayStation 4, Xbox One, PS5 and Xbox Series XIS
"Call of Duty: Warzone" now supports Nvidia DLSS technology, which enables PC players to enjoy a massive performance boost, especially at the start of Season 3.
But that's not all there is because the graphics card offers more benefits that players could unlock, including the new filters. Here are some tips and tricks on how to use the new filters to players' advantage.
The first thing "Call of Duty: Warzone" players should do before accessing the filters is to make sure the latest graphics drivers and the Nvidia GeForce Experience program are installed on your PC. When these are available, players could launch the game and open the Nvidia in-game overlay. This can be done by pressing hotkeys, Alt+Z.
When the overlay is visible, players could then choose the Game Filter option, which is located at the bottom part of the left-hand panel. This would open a different menu with three various styles or profiles. It comes with an extensive list of choices to help players customize.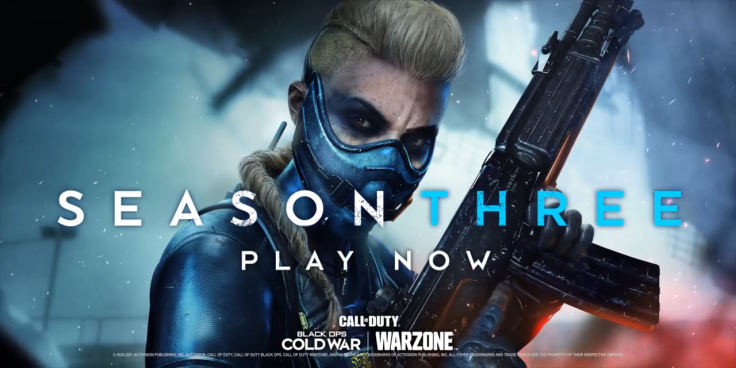 Players can create three separate options like a general baseline profile for Verdansk and another one for Rebirth Island. They can also easily switch between these profiles whenever they want or need to. Customizing the "Call of Duty: Warzone" filter setting depending on players' preference. But for some helpful tips, players could improve visibility in-game by increasing brightness.
It also helps ensure players could spot enemies easily, especially in dark areas of the maps. It is important that players experiment and play around with the customization options to find the best settings. Popular content creator JGOD offers more insights on how to make "Call of Duty: Warzone" look even better.
"Call of Duty: Warzone" Season 3 is now live. The new update arrives with lots of content that players could enjoy until the arrival of Season 4. Aside from the usual changes in the gameplay, the current update introduced the Nvidia graphics card DLSS. The technology is Nvidia's proprietary feature, which delivers a myriad of benefits, especially to the game's framerate.
"Call of Duty: Warzone" is available on PC, PlayStation 4, Xbox One, PS5 and Xbox Series XIS.
© Copyright IBTimes 2023. All rights reserved.