Cameron Diaz Opens Up About Career, Married Life With Husband Benji Madden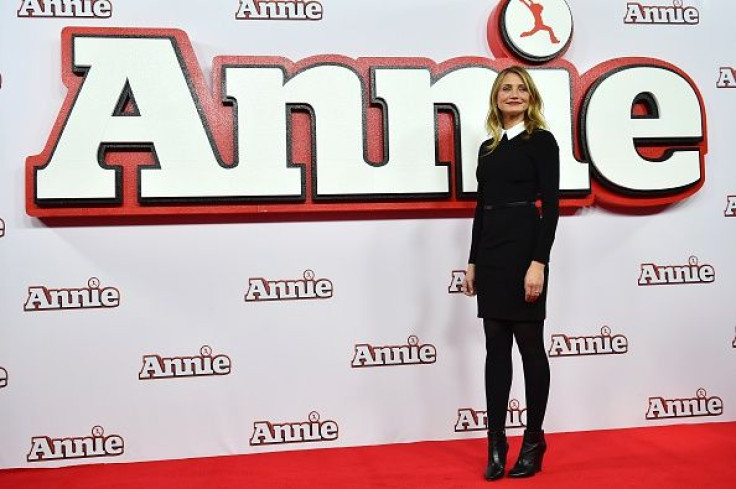 Cameron Diaz has been enjoying a happy marriage and is still very much in love with her husband, Benji Madden.
The "Bad Teacher" star recently opened up about her career and gushed over her hubby in a recent interview. On Saturday, Diaz revealed why she opted to take a break from her career during Goop's Wellness Summit in Culver City, California. According to Diaz, she went on hiatus because she felt the need to complete herself. "I just went, 'I can't really say who I am to myself.' Which is a hard thing to face up to," Diaz explained, Entertainment Tonight reported. "I felt the need to make myself whole."
While Diaz decided to take a step back from her career, she was content when it comes to her husband and their marriage. The "Mask" star was very game to talk about the love of her life. According to Diaz, they are different, but they also have a lot of similarities. "We are so different from one another, but we share the same values," said Diaz. "We're totally two peas in a pod. We are both just weird enough for each other."
READ: Jennifer Lopez and Alex Rodriguez are already talking about marriage
Diaz went on to say that she feels most men objectified women, but she has never felt that from Madden. She said her husband is different from other men because Madden treats her as a partner and she is his equal in every way.
Goop founder Gwyneth Paltrow also asked Diaz why she waited until she was 40 years old to tie the knot. The "Sex Tape" star corrected her close friend and said "41," Daily Mail reported. She then explained that it was because she had not met her husband yet. Diaz added that she was in no rush before meeting Madden because while she had boyfriends at that time, they were different.
"I think it's a matter of I just hadn't met my husband, you know?" Diaz explained. "I had boyfriends before. And there's a really, really distinct difference between husbands and boyfriends. And I have a husband who is just my partner in life and in everything."
Diaz and Madden got married on Jan 5, 2015 at their home in Beverly Hills, People reported. The pair started dating in May 2014, got engaged before Christmas that year and wed a month later. Many believed theirs was a whirlwind romance, but the "Annie" star thought it was the perfect timing.
How do you find Diaz and Madden's relationship? Drop a comment below.
© Copyright IBTimes 2023. All rights reserved.
FOLLOW MORE IBT NEWS ON THE BELOW CHANNELS