Steve Harvey's Ex-Wife Mary Vaughn Sues Host For $60 Million For Damaging Her Soul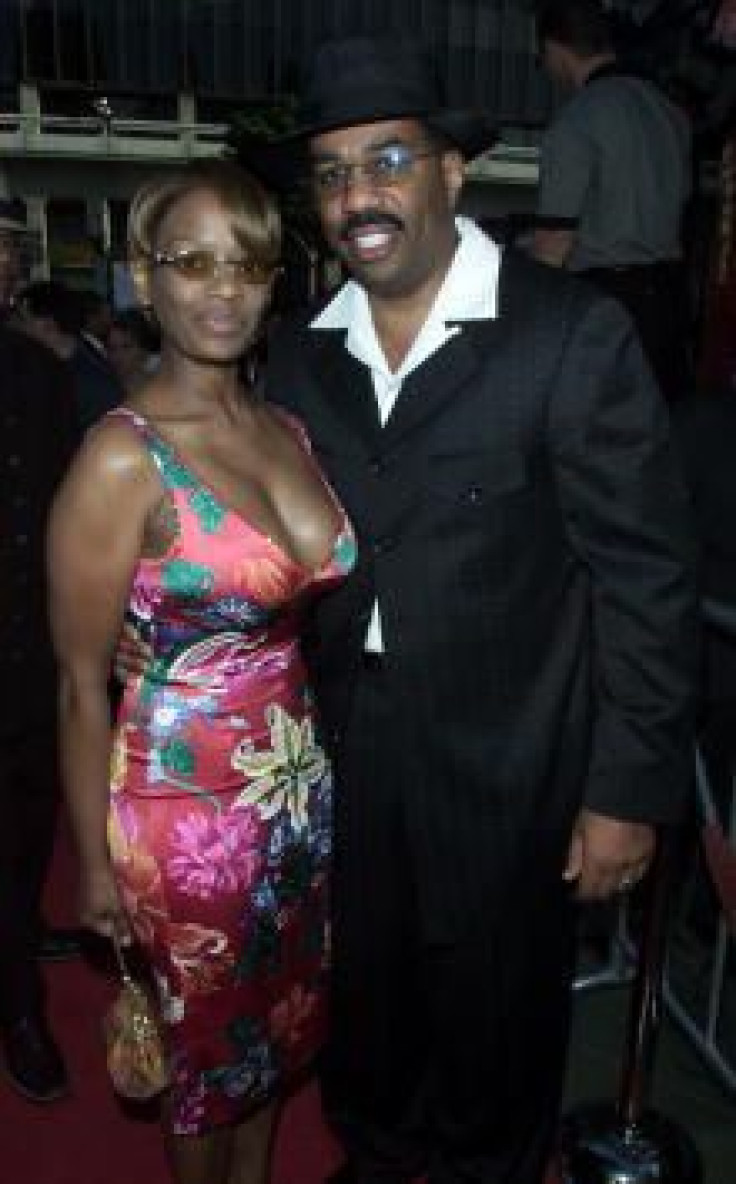 Steve Harvey and Mary Vaughn's marriage ended in divorce in 2005. And now, over a decade since their split, Vaughn is reportedly suing her ex-husband for emotional, mental and psychological damages.
Though it's been 12 years since Harvey and Vaughn's divorce was finalized, the latter is still feeling the bad effects of their messy breakup. On Wednesday, documents showing Vaughn's struggles after her divorce with Harvey surfaced, revealing that she has been experiencing a lot of mental and psychological issues in the years following their split. "Mary's still feeling a slew of ill-effects from their battle. She says she's been suicidal and self-medicates to cope with their nasty breakup," read the file obtained by TMZ.
Vaughn has reportedly decided to file a suit against her ex-husband for child endangerment, torture, conspiracy against rights, kidnapping, murder, breach of contract, intentional infliction of emotional distress and "soul murdering."
READ: Steve Harvey's most controversial moments
According to Vaughn's lawsuit, she is charging the TV personality $60 million for damages. In the documents acquired by Entertainment Tonight, Harvey's second wife claimed that during their marriage she was subjected to "prolonged torture with the infliction of severe mental pain and suffering." In addition to this, Vaughn reportedly "attempted suicide by self-medicating [in] an effort to stop the pain." She also alleged that Harvey and his lawyer caused her "severe emotional distress" that resulted in a litany of medical conditions for Vaughn and her immediate family in the last 15 years.
The divorce not only brought emotional and physical disturbance to Vaughn, but she apparently also lost her son, her business and the joy of celebrating Mother's Day. The lawsuit also made further claims of harassment, brainwashing and theft by deception. "All was lost. Mary L. Harvey was dead," Vaughn said after their divorce.
It should be noted that the suit was not filed by a lawyer, but by a woman named Essie Berry who claimed to be a civil rights activist. The documents were filed "in pro per," which means that the plaintiff will be representing themselves.
Harvey and Vaughn have one son together, Wynton Harvey, who was born in July 1997. Custody of their son was granted to the "Steve Harvey Show" host following their divorce. Since then, Vaughn was not able to meet her son as according to her, she was not allowed to do so by her ex-husband.
As a mom, Vaughn wished to live with her son, but she claimed that Harvey took him after their divorce. However, the court documents stated otherwise, revealing that Vaughn apparently "willingly placed the child on an airplane and sent him to Mr. Harvey without his knowledge," Live RampUp reported.
This claim did not sit well with Vaughn, who fired back that all she wanted was to be with her child. "I missed six years of my son's life and I can't get those years back," she said. "I'm just a mother who wants to have access to my son without interference. I'm tired of getting pulled down to McKinney courthouse every time I say 'Boo. I'm not going to be silenced.'"
In 2011, Vaughn made a controversial video leaking sealed information about their case. She claimed that Harvey beat their son after receiving a complaint from his school that the child lied about his homework assignment. The Texas Department of Family and Protective Service later confirmed that the boy was safe under the custody of his father. The court ruled that Harvey was innocent of the accusation, and the case was closed without further investigation.
Though Vaughn was later arrested for leaking the information, she didn't agree with her arrest. "I didn't violate any court orders. This is about 'You're not supposed to be talking to anybody about your divorce.' That's what they're saying. I'm like, this is America," she said.
However, Harvey followed some of the legal procedures regarding the contract in assets. For instance, Vaughn was given three of their homes. She also received $40,000 monthly until 2009.
What do you think will happen with Vaughn's lawsuit against Harvey? Drop a comment below.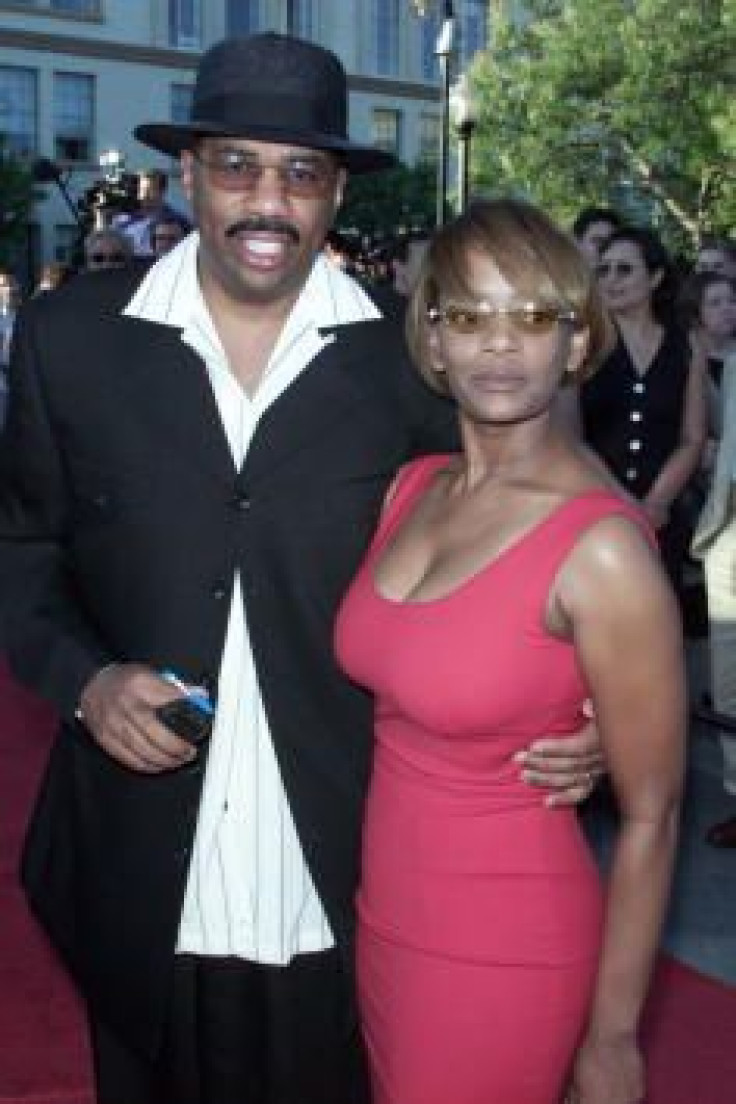 © Copyright IBTimes 2023. All rights reserved.