Camilla To Be Crowned As Queen Consort During The Coronation Of King Charles
Camilla will be the first Queen Consort to be crowned at Westminster Abbey in nearly a century. Buckingham Palace announced Tuesday that Camilla will be crowned alongside King Charles on May 6, 2023.
"The Coronation will reflect the monarch's role today and look towards the future while being rooted in longstanding traditions and pageantry," the statement read. "The Ceremony will see His Majesty King Charles III crowned alongside The Queen Consort."
Camilla's coronation will be a historic one for Britain, as it will mark the first time that a Queen Consort will be crowned in the country in nearly 100 years, People reported. The last time it happened was in 1937 when Queen Elizabeth The Queen Mother was crowned as Consort following the coronation of King George VI. She also bequeathed a custom-made crown with 2,800 diamonds for the ceremony.
Meanwhile, the coronation of Queen Elizabeth II in 1953 saw a different course of action as her husband, Prince Philip, Duke of Edinburgh, was not crowned King Consort. Based on royal protocol, husbands of queens in the British monarchy are not crowned as King Consort. They hold the title of Prince Consort, which was originally created for Prince Albert, husband of the late Queen Victoria.
"The husband of a reigning Queen, unlike a Queen Consort, is not crowned or anointed at the coronation ceremony," the royal family's website states. "In 1953, the Duke of Edinburgh was, however, the first peer to 'do homage' or pay respects to The Queen, immediately after the Archbishops and Bishops."
As of this writing, details surrounding Queen Camilla's coronation remain scarce. The Palace revealed, however, that her coronation will be observed in a much "simpler ceremony" following the new monarch's six-part coronation ceremony.
During the coronation of Queen Elizabeth The Queen Mother in 1937, the ceremony opened with the Archbishop of Canterbury anointing her head with holy oil. Her ring was then placed on her hand, and her crown on her head, before her scepter and ivory rod were handed to her. The ceremony ended with her bowing reverently to her husband.
It remains to be seen whether Queen Camilla's coronation will follow the same order.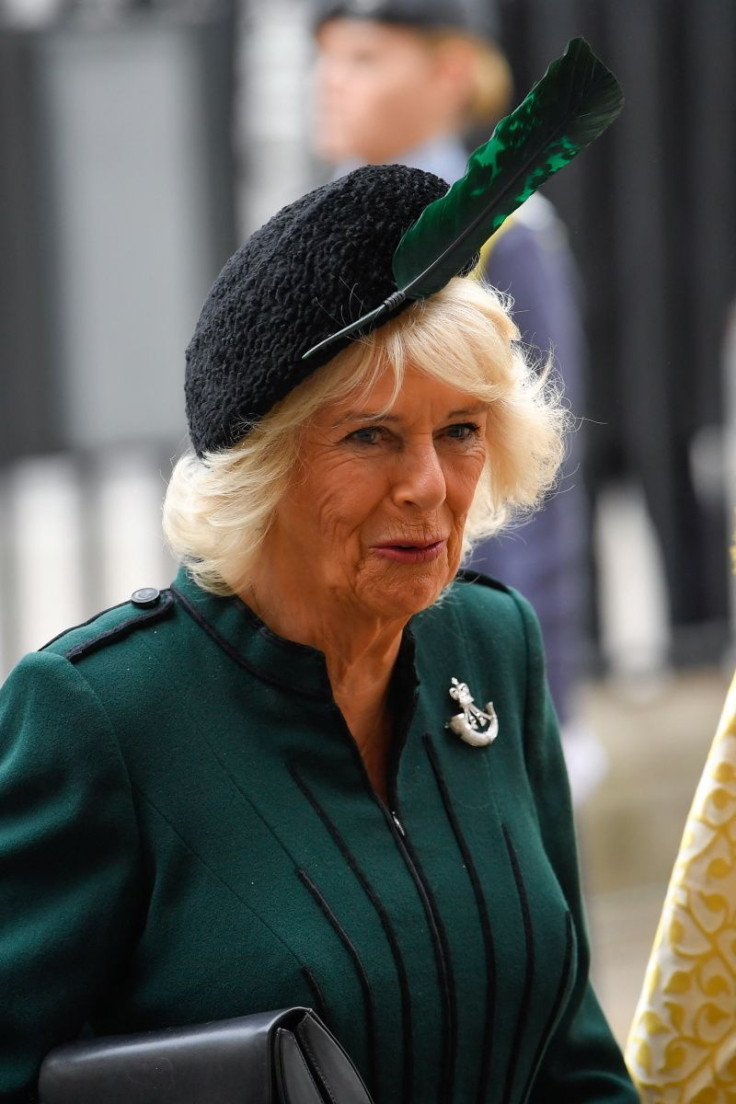 © Copyright IBTimes 2023. All rights reserved.
FOLLOW MORE IBT NEWS ON THE BELOW CHANNELS