Camilla Parker-Bowles' Body Language Shows She Wants To Be Queen, Expert Says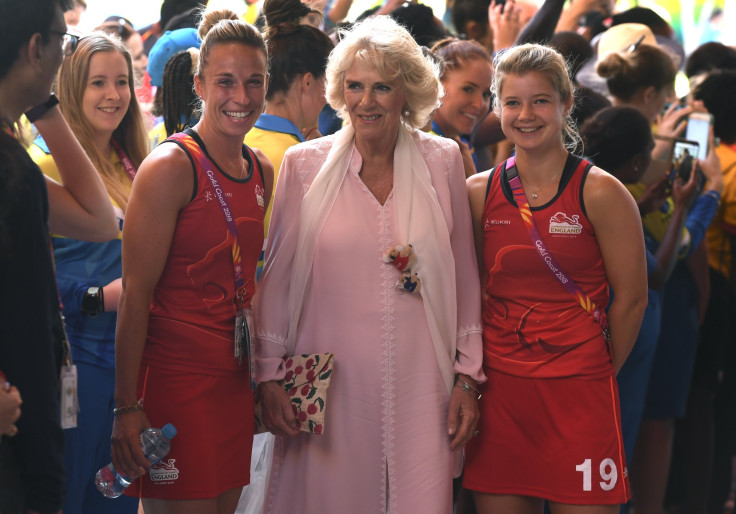 Camilla Parker-Bowles may already be gearing up to be the next queen.
There is no doubt that Prince Charles will be taking over the throne when Queen Elizabeth II passes away. But it remains unknown if Camilla will be called queen when her husband ascends to the throne. A body language expert recently said, however, that based on her body language at the Commonwealth Games, the Duchess of Cornwall could be the next queen.
"Will Camilla be the next Queen of England? Her body language and PR branding at the Commonwealth Games would confirm unreservedly to me that she will without any doubt," body language expert Judi James told Daily Star.
"From her arrival in Australia we saw a very even-handed royal double act with Camilla even taking the lead at times rather than lagging behind reluctantly and waiting to be invited to join in by her husband as she has in the past," James continued.
During the opening ceremony of the Commonwealth Games, Camilla dressed casually. According to James, the Duchess' choices of wearing an informal dress without a hat are "powerful clues about the type of Queen she intends to be."
"Camilla has developed a new status confidence and uses signals of elevated status that would seem to announce the fact that she will be Queen in her own right, rather than Charles's consort," James said.
James also noted how Camilla led the royal wave and walk on her own in public. She no longer lurked by the Duke of Cornwall's side like how she did in the early days of their relationship.
The expert also noticed that Camilla's body language, gracious-looking smile and choice of classic handbag are similar to the Queen Mother. Her royal wave was also identical to Prince Charles' grandmother.
Prince Charles and Camilla are currently in Australia for the Commonwealth Games. The royal couple was slammed by netizens after they were spotted looking bored and uninterested during the opening ceremony of the international multi-sport event on Wednesday.
However, they were too busy to mind the criticism. On Thursday, the Duke and Duchess of Cornwall visited Broadbeach, where they met the Wales team and their supporters.
On Friday, Prince Charles reunited with Jane Tozer, Amanda Boxshall, Penny Jenner and Lisa Tozer. The future king stayed with them in Devon Farm 52 years ago. The Prince of Wales also met Terri, Robert and Bindi Irwin. However, Camilla was not spotted during his outing.
© Copyright IBTimes 2023. All rights reserved.