Camilla Parker Bowles Goes Barefoot During Sweet Beach Stroll With Prince Charles
Camilla Parker Bowles and Prince Charles recently enjoyed a sweet walk on the beach during their trip to Ireland.
The Duchess of Cornwall was photographed removing her shoes so she could walk comfortably on the sand. Prince Charles and Bowles have been married for 13 years, and their recent snaps strolling on the beach with huge smiles on their faces proved just how much they love each other.
Even though Bowles removed her shoes to walk on the sand, the Duchess kept her stockings on as part of a royal protocol. Prince Charles stood close to his wife during their walkabout.
Bowles and Prince Charles did not hold each other's hands while walking on Kerry beach for a few minutes. The royal couple holds hands in public every now and then, but Prince William and Kate Middleton are less likely to do so especially during official engagements.
Myka Meier, a royal etiquette expert, previously told People that there no royal rules when it comes to showing affection in public.
"There is no actual etiquette or royal protocol that says the couple must refrain from PDA. It is rare to see royal couples holding hands on official outings," she said.
Robin Kermode, a body language expert, told the Daily Mail that since Queen Elizabeth II and Prince Philip do not hold hands in public, the other royal couples simply follow in their footsteps.
"While we are much less likely to see the Duke and Duchess holding hands in public, we often see Prince Charles and the Duchess of Cornwall holding hands. It's all simply a matter of preference for each couple and is also likely dependent on the nature of the event they are attending," Meier said.
Prince Charles and Bowles tied the knot in a civil ceremony in 2005. But they already dated each other way before their wedding day. In fact, Prince Charles rekindled his romance with Bowles while he was still married to Princess Diana.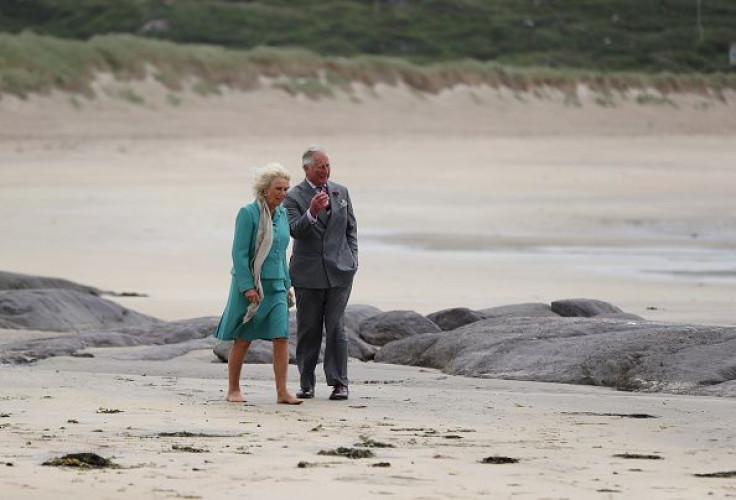 © Copyright IBTimes 2023. All rights reserved.