Camille Grammer Quits 'The Real Housewives Of Beverly Hills': Not 'Willing To Expose Her Personal Life Anymore'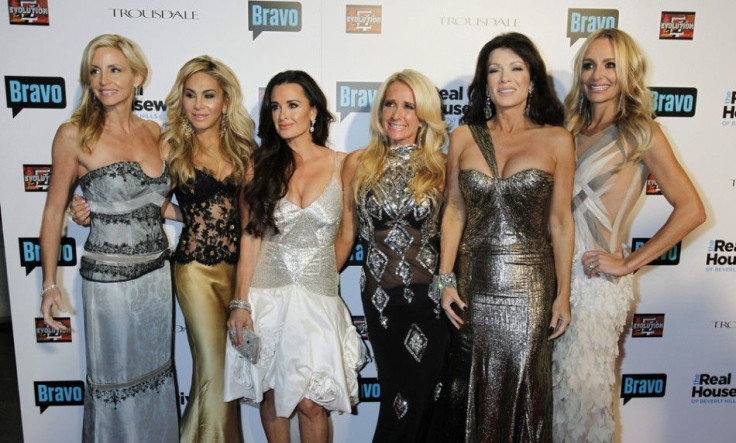 Camille Grammer has quit The Real Housewives of Beverly Hills.
She's been in discussions and at the end decided she wasn't willing to expose her personal life anymore,a source told People Magazine. She's at peace with her decision.
Grammer said she was first convinced to go on the show by her ex-husband Kelsey Grammer. Shortly after the show began the couple split after Camille learned that Kelsey was having an affair with Kayte Walsh. Kelsey and Camille have two children together and Walsh and Grammer have since married and are expecting twins.
Grammer says that she would have liked to remain on the show, but that her and the producers couldn't come to an agreement.
I can't say too much at this moment, but we couldn't get it worked out, Grammer told Us Weekly Magazine. I love these girls. I really do. I've had so much fun with the franchise, but I guess the producers and I couldn't come to an agreement.
Recently reaching a settlement with Kelsey concerning the custody of their children, Camille is in a much calmer place in her life and would like to live it outside of the spotlight says a source.
She just doesn't want to expose her personal life anymore, a source told Us Weekly.
She's in a great place in her life right now, a source told People Magazine. She's grown a lot in this past year and she's made some wonderful friendships. It has steered her life in a direction she never imagined. She's ready for new challenges.
© Copyright IBTimes 2023. All rights reserved.