'Camp Google' Is A Series Of Free Science Activities And Videos From Google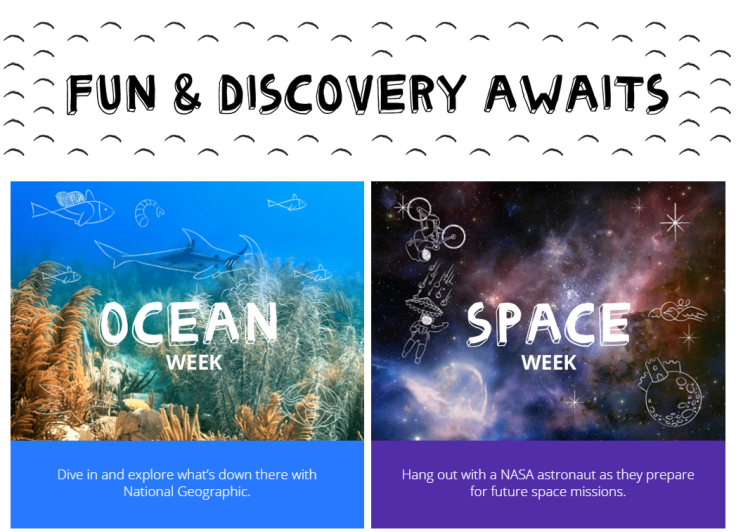 For children, summer is a time for fun and learning, and Google is happy to oblige with its new program called Camp Google. Kids don't need to sleep away from home to learn about science at Camp Google, which kicks off on July 13. Instead, they can watch videos and do activites centering around oceanography, space, nature, and music at home in their browsers.
Google has partnered with the National Park Service, National Geographic, NASA, and online education startup Khan Academy to roll out a series of videos and games partially targeted towards children between seven and 10 years old. Google isn't just trying to get kids hooked on Google products, though. Of course, some of the activities will use Google technology like YouTube and Google Maps Street View, but according to the Camp Google website, kids do not need to register or have a Google Account to participate.
"Hey parents! Camp Google is a free summer camp that gets kids learning through fun, interactive science activities and adventures. Led by experts, the activities have been designed to encourage kids to ask questions, setting them on a lifelong journey of exploration and discovery," Google wrote when announcing the program.
Google promises that its camp will give kids the opportunity to "explore and learn by doing." Plus, some activities will take place in the real world using common household items, because summer is most fun when you're not stuck behind a screen the whole time.
© Copyright IBTimes 2023. All rights reserved.