Campfire Audio Holocene Earbuds Review: Audiophile Quality At Audiophile Prices
This article uses affiliate links, which means if you purchase products through these links, we may earn a commission. Click here to see our
T&C
. For licensing please click
here
.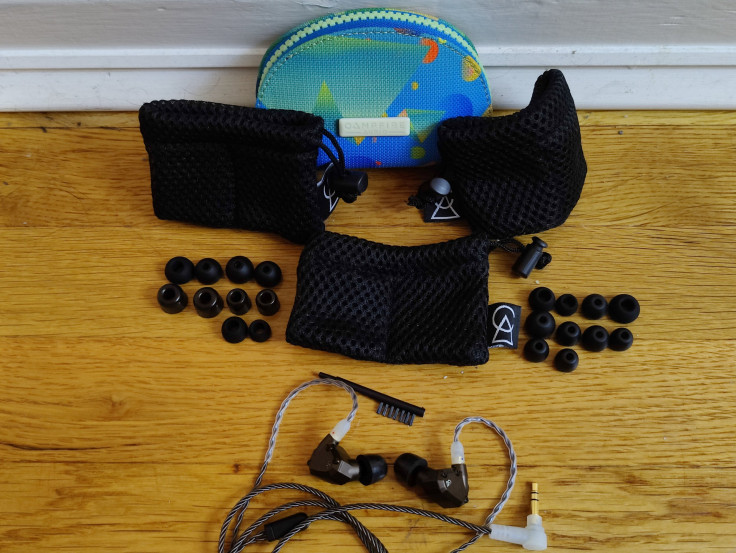 Who Are The Campfire Audio Holocene Earbuds For?
The Campfire Audio Holocene earbuds are designed for the truly discerning audiophile
The Holocene earbuds have an incredibly balanced sound, meaning bass is neither overwhelming nor lost in the mix
The Holocene comes with some great accessories like carrying cases and extra earbud tips
Here at International Business Times, we review tons of products that take an "all-in-one" or multi-purpose approach. That's normally awesome, meeting the expectations of the great Alton Brown and his crusade against "unitasker" products. However, every now and then a product comes along that only does one thing, but does that one thing so well it can blow minds. That's the deal with Campfire Audio's Holocene earbuds, which have absolutely no other features other than playing back audio.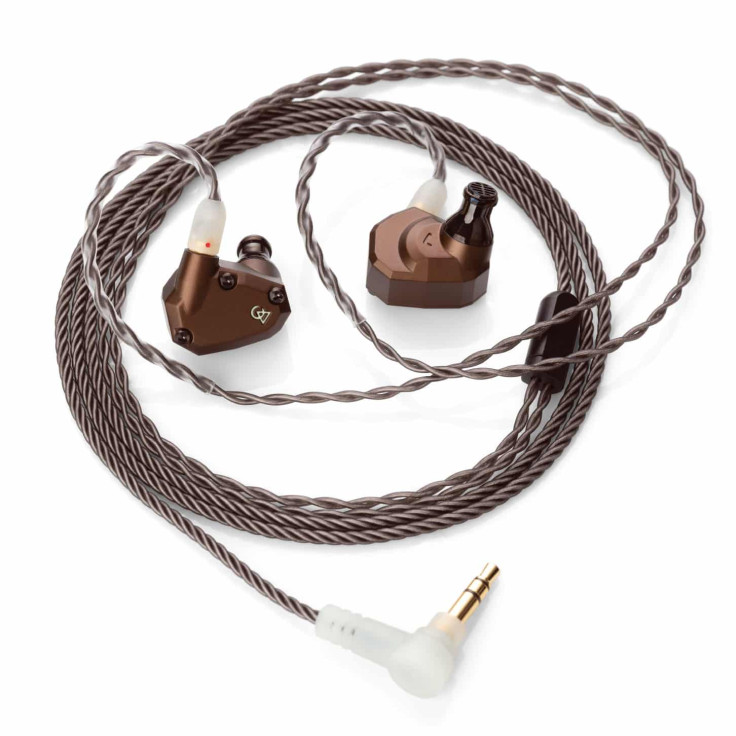 Made For Audio And Audio Only
Many earbuds and headphones options these days are jam-packed with all kinds of features, from noise cancelling tech to microphones for phone calls to more experimental features like head-tracking audio. The Campfire Audio Holocene earbuds go the exact opposite direction.
The Holocene earbuds are wired with a 3.5mm headphone jack, not wireless in any way. The earbuds have one setting, which is standard audio playback. Heck, there isn't even an in-line microphone here. These are purely listening-only earbuds.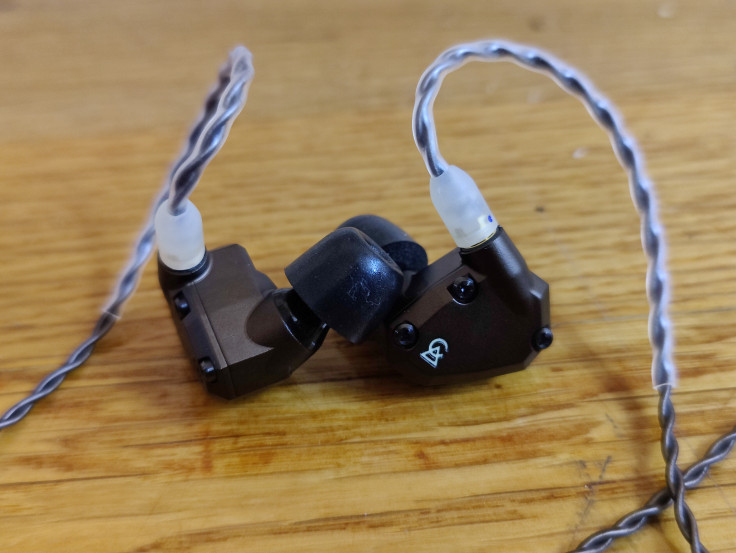 I'm a little torn on this. On one hand, in a world of increasing complexity, it's nice to have a product that is so incredibly simple. No apps, no needing to recharge a battery, just plug in and go. On the other hand, the Holocene earbuds seem almost bare-bones compared to the other options out there.
Powerhouse Performance
While the Campfire Audio Holocene earbuds are simple, they most certainly don't have a simple quality to them. These earbuds are astonishingly powerful, and can easily compete with some of the higher-end over-ear headphones I have reviewed in the past. There are three drivers built into the Holocene, one for the highs and two independent drivers for the mids and lows.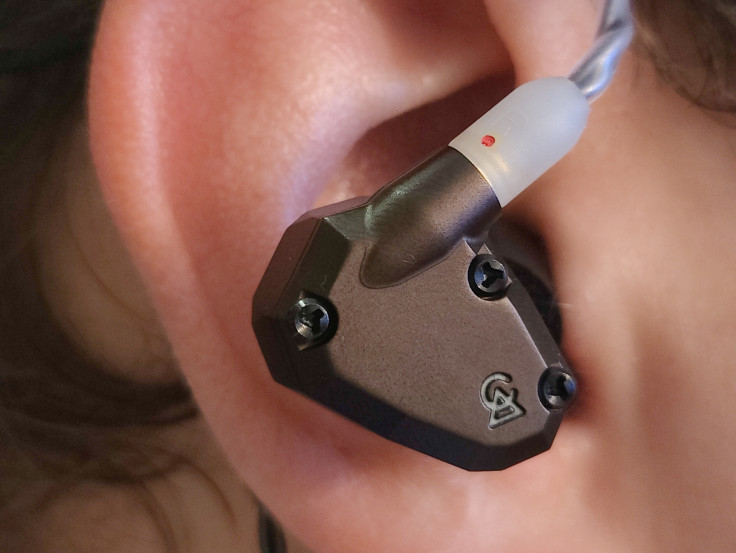 Audio is very balanced with the Holocene earbuds, which is what they were designed to be. That means neither the bass nor the treble are particularly dominant with the overall audio mix. Both are still present in spades, but these aren't going to overwhelm with booming bass.
I will say that as good as the Holocene earbuds are, it's still noticeable that they are earbuds. What I mean by that is when listening to something with earbuds, there's a kind of tinny, flat feeling from audio. This is because earbuds just don't have the same space that something like a pair of over-ear headphones has. While the Holocene does its best to fight off this effect, and does so better than any other earbud I've used, it's still oh-so-slightly present.
Look And Feel Great
The Campfire Audio Holocene's cables around each earbud have been covered in a stiff, curved plastic sleeve. This forces the cable to be wrapped around the top of the wearer's ear. I absolutely love this, as it makes the Holocene earbuds sort of hang in my ears instead of the more common earbud style of being mushed into my ear canal. This means the Holocene easily stays in my ears as the buds cannot fall down. All of the extra tips are more for comfort than support.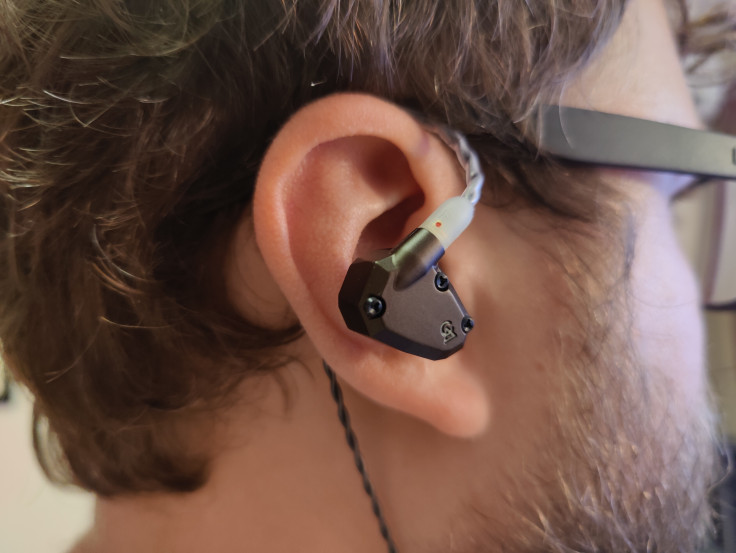 I also like the unique shape of the Holocene earbuds. These buds fit perfectly into my ears, and they manage a great balance between a satisfying heft and something that is too heavy and bulky. The fact that the cable goes over a wearer's ears also helps negate the weight of the earbuds, making them comfortable to wear for long periods of time.
As a bit of fun, Campfire Audio has incorporated a few glow-in-the-dark elements on the Holocene. The plastic that covers the 3.5mm jack and the small connectors where the cable meets each earbud are made with that classic green glow-in-the-dark material. It's a little silly given I'm rarely using earbuds in the dark anyway, but it's a fun touch.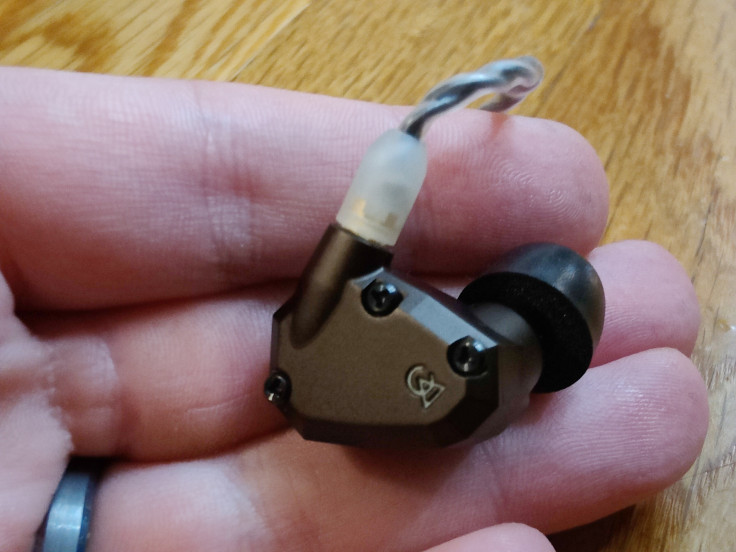 The only downsides I have when it comes to the physical aspects of the Campfire Audio Holocene are the color of the earbuds and that the cable is a little short. I've frequently found myself getting caught on something or tangled up when just a few more inches would have been enough to get by. As for the color, the brown isn't bad, but compared to how colorful the case is, and the addition of the fun glow-in-the-dark elements, it just seems like something more colorful could have been used. These are certainly minor complaints, but they're something to keep in mind.
Massive Price Tag
While the Campfire Audio Holocene earbuds are second to none in their category, they have an extremely high price tag. All in all, the Holocene earbuds come with the earbuds themselves, a nice zipper carrying case, a mesh bag for the earbuds, an almost overwhelming number of alternate earbud tips, a cleaning brush and a nice little lapel pin.
While that's a healthy number of accessories, the whole Holocene package from Campfire Audio costs a staggering $650. That's an incredibly high price, making the Holocene earbuds very impractical for most people.
Final Thoughts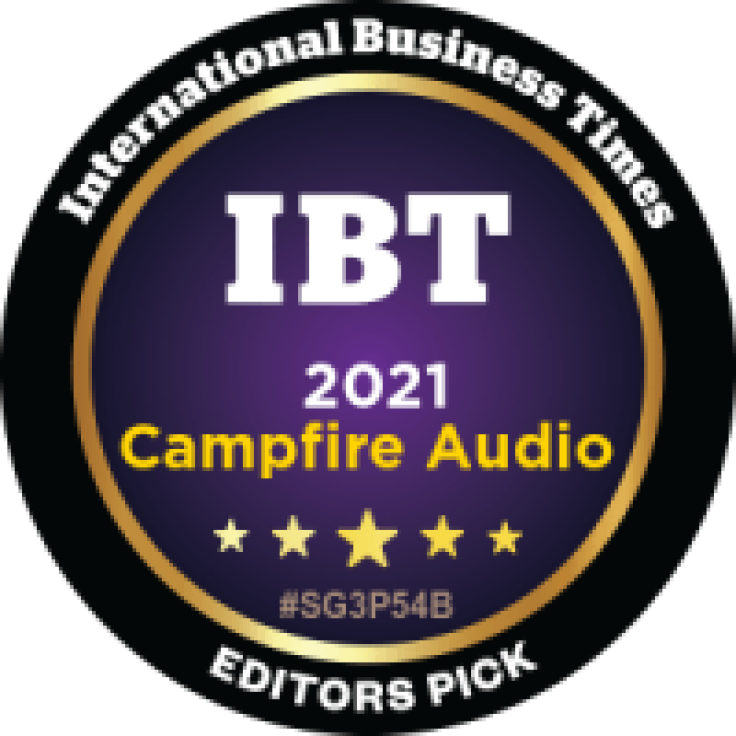 It's easy to just say the Campfire Audio Holocene earbuds are the best earbuds I've ever used, and call it a day. While that's true, the lack of any other features and the huge price do need to come into consideration. Considering just about every phone out there doesn't even have a 3.5mm headphone jack anymore, the Holocene earbuds are practically a niche product at this point as well.
For someone who wants an incredibly high quality pair of earbuds for a more reasonable (but still incredibly high) price, may I suggest taking a look at the 1More Quad Driver earbuds? Though if money is no concern and someone is just looking for the best of the best, then look no further than the Campfire Audio Holocene.
© Copyright IBTimes 2023. All rights reserved.
FOLLOW MORE IBT NEWS ON THE BELOW CHANNELS