Can Cigarettes Kill You? Smoking Just Once A Day Can Still Lead To Early Death, Study Says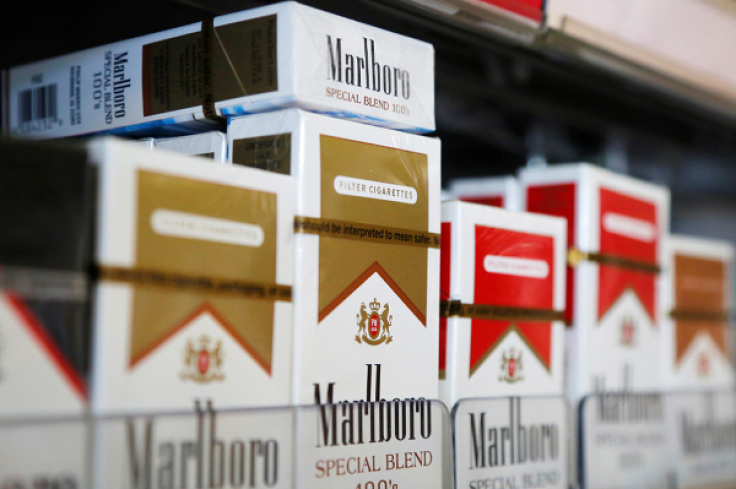 People who smoke one cigarette a day or less still have greater odds of dying earlier than those who don't smoke at all, according to a new study released in JAMA Internal Medicine journal Monday. Researchers from the National Cancer Institute conducted the study that analyzed the effects of low-intensity smoking compared to mortality rates for people who don't smoke.
After reviewing more than 290,000 people, some of whom had never smoked cigarettes, the researchers found that even those who had only smoked just one cigarette a day or less during their lifetime still had a significantly higher mortality rate compared to those who did not. Once-a-day smokers had a 64 percent chance of early death, while those who smoked up to half a pack a day on average over a lifetime had an 87 percent chance.
The study also examined the likelihood of developing lung cancer among people who smoked at low rates, or no more than one cigarette per day, and found that they were nine times more likely to die from lung cancer compared to those who never smoked. People who smoked between one and 10 cigarettes a day were 12 times more likely to die from lung cancer.
In the U.S., more than 480,000 people die from effects related to cigarette smoking every year, according to the Centers for Disease Control. More than 41,000 of those deaths are caused by exposure to secondhand smoke. A report by the American Lung Association found more than 130,000 Americans on average die from lung cancer caused by cigarette smoking a year.
Another study recently published in American Journal of Medicine in November found that the short-term effects of smoking could be reduced by drinking a glass of red wine before having a cigarette. The study, conducted by German University of Saarland researchers, found that people who drink one to two glasses of red wine before having a cigarette could prevent the body from releasing microparticles caused by smoking that can potentially lead to damage to artery walls, white blood cells and platelets.
© Copyright IBTimes 2023. All rights reserved.