Are E-Cigarettes Safe? Teens Who Vape Are More Likely To Start Smoking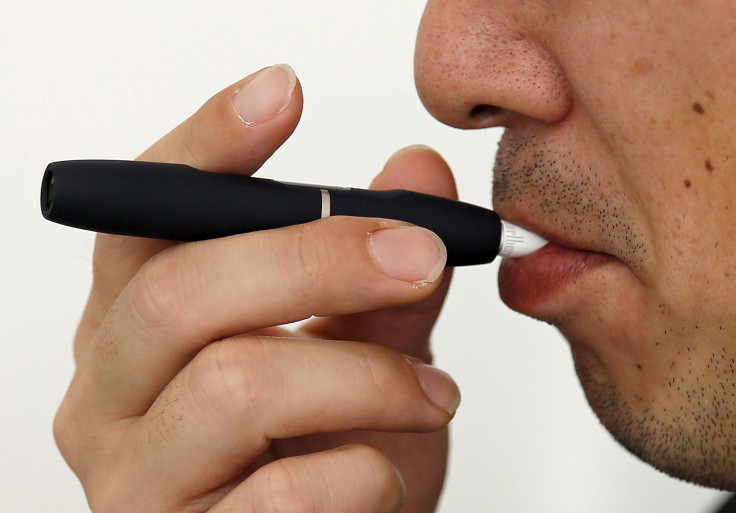 E-cigarettes might not have the desired effect when it comes to staving off actual cigarette consumption, according to a new study released by the Journal of the American Medical Association Tuesday.
Teens in particular might actually be more likely to take up smoking cigarettes if they vape or smoke e-cigarettes, the study of 10th-grade adolescents between 2014 and 2015 in California found.
The study was comprised two surveys which looked at 10 public high schools in Los Angeles County and pulled data from 3,084 students. The surveys, one conducted in the fall and one in the spring, focused on 10th graders. In the beginning, 67 percent of the students said they had never tried an e-cigarette. Twenty-three say they had used a vape in the past and 5 percent said they frequently used e-cigarettes.
Of those adolescents that reported vaping on a regular basis at the beginning of the study, one in five reported smoking actual cigarettes at least three times a month by the end of the study. An additional 12 percent of regular vape smokers smoked one day a month, at least.
Nicotine-rich e-cigarettes have previously been linked to harming brain development and can lead to nicotine addiction, according to the Centers for Disease and Control Prevention (CDC). Electronic cigarettes, e-pens and other like devices are referred to as ENDS, or electronic nicotine delivery systems. They typically contain an "e-liquid" that is made up of nicotine, a flavored chemical known as Diacetyl and other chemicals, according to the American Lung Association. The devices produce a vapor that is inhaled by users.
Youths in the U.S. were deemed a concern when it came to e-cigarette usage. A National Youth Tobacco Survey revealed that numbers of young e-cigarette users were rapidly rising. One in 50 youths reported smoking the vaporous e-cigarette in the past 30 days. But in 2014, more than one in eight youths had used an e-cigarette within the past 30 days.
E-cigarette use among middle schoolers and high schoolers in the U.S. more than doubled in percentage from 2011 and 2012, according to another press release from the CDC.
"The increased use of e-cigarette by teens is deeply troubling," CDC director Tom Frieden, M.D., M.P.H. stated in the release. "Nicotine is a highly addictive drug. Many teens who start with e-cigarettes may be condemned to struggling with a lifelong addiction to nicotine and conventional cigarettes."
© Copyright IBTimes 2023. All rights reserved.