Can Hillary Clinton Win? Wisconsin To Recount Vote After Jill Stein Files Request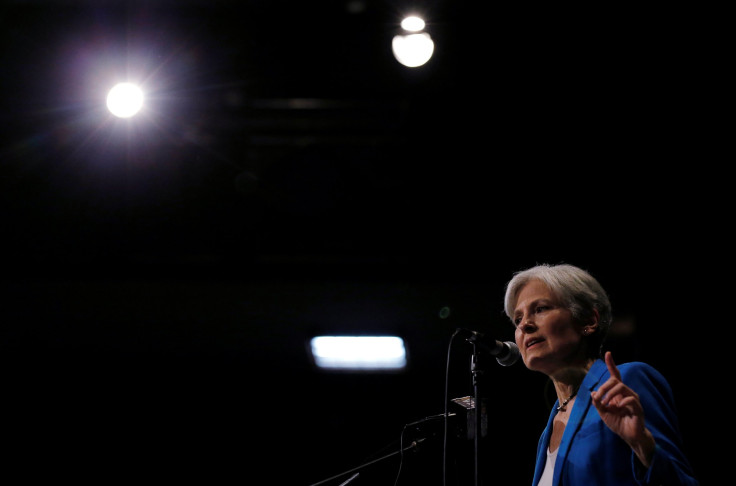 Wisconsin's election board will recount votes from the Nov. 8 presidential election after the Green Party's presidential candidate Jill Stein requested for one Friday. The board is expected to complete the recount by Dec. 13.
"We are standing up for an election system that we can trust; for voting systems that respect and encourage our vote, and make it possible for all of us to exercise our constitutional right to vote," Stein said, in a statement.
Stein's campaign is raising money to pay the recount fee, which is yet to be to be calculated. The estimated cost is likely to be $1 million and the campaign has raised over $5 million. She has said her aim is to raise $7 million to cover other fees and legal costs.
"The recount was not filed in order to change the election outcome, which is unlikely, nor to favor any one candidate. We are pursuing this recount to verify the integrity of the election result," Stein's campaign manager David Cobb said in the statement.
Wisconsin has never had a presidential recount. According to state law, a recount can be performed if the candidate who requested the recount can pay for it.
Apart from Wisconsin, Stein is also looking for recounts in Michigan and Pennsylvania. All the three are battleground states where Republican Donald Trump defeated Democratic Hillary Clinton by thin margins.
If the recounts go in favor of Hilary Clinton, she would win the elections with 278 electoral votes, CBS News reported. However, the report noted that recounts rarely change election results.
In the 2004 presidential election, the Green Party had votes recounted in Ohio, where a net difference of 285 votes was found. That meant George W. Bush beat John Kerry in the state by 118,457 votes, rather than 118,775, as previously counted.
© Copyright IBTimes 2023. All rights reserved.