Can Trump Pardon Himself? His Lawyer Jay Sekulow Says It's Supreme Court's Decision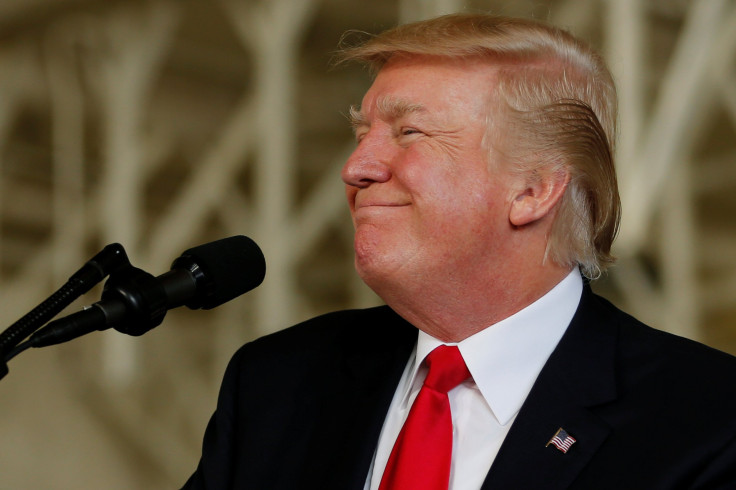 President Donald Trump might be investigating whether he can pardon himself, according to the Washington Post on Friday, but the complicated legal question has many scholars and law experts scratching their heads.
One of Trump's personal lawyers, Jay Sekulow, believes it would be the Supreme Court's responsibility to adjudicate the matter, but denied that Trump's legal team is examining the matter.
READ: Mueller Investigating Trump's Business Dealings In Russia Probe: Report
"If put in place, (a presidential pardon) would probably have to be adjudicated by the Supreme Court to determine constitutionality," said Sekulow Sunday on ABC's "This Week." "There's academics that are arguing both sides of this. And as I said, we're not researching it. I haven't researched it because it's not an issue we're concerned with or dealing with."
Sekulow was emphatic that the Trump legal team wasn't discussing pardons.
"We have not and continue to not have conversations with the president of the United States regarding pardons," Sekulow said. "Pardons have not been discussed, and pardons are not on the table."
Despite his own lawyer's insistence that the administration isn't discussing it, Trump brought up pardons on Twitter Saturday.
"While all agree the U. S. President has the complete power to pardon, why think of that when only crime so far is LEAKS against us.FAKE NEWS," the president tweeted.
The Washington Post reported that pardoning discussions stem from the several ongoing investigations into connections between Trump's campaign and transition and Russia. Trump and his surrogates have been most focused on the Justice Department's investigation by Special Counsel Robert Mueller.
"Trump has asked his advisers about his power to pardon aides, family members and even himself in connection with the probe, according to one (source). A second person said Trump's lawyers have been discussing the president's pardoning powers among themselves," wrote the Washington Post Friday. "One adviser said the president has simply expressed a curiosity in understanding the reach of his pardoning authority, as well as the limits of Mueller's investigation."
The Washington Post also reported that Trump's team is looking into ways to stymie Mueller and discredit his investigations. Kellyanne Conway, a counselor to the president, had gone on several shows to point out that several of the lawyers working for Mueller have donated to Democrats.
In a separate article, the Washington Post reported that intelligence intercepts show Attorney General Jeff Sessions discussed campaign matters with the Russian ambassador to the U.S. Sessions publicly has said that he did not discuss campaign matters in the meeting.
Sessions had to recuse himself from the Russia investigations by the Justice Department, and in a New York Times interview, Trump said he would have never hired Sessions if he knew he would recuse himself.
READ: Mark Kasowitz, Mark Corallo Quit Trump's Legal Team Amid Russia Probe
Trump lashed out at the media Saturday as the Russia investigations are heating up.
"A new INTELLIGENCE LEAK from the Amazon Washington Post, this time against A.G. Jeff Sessions.These illegal leaks, like Comey's, must stop!" Trump tweeted.
© Copyright IBTimes 2023. All rights reserved.