Candace Cameron Bure Addresses 'Traditional Marriage' Remark Backlash: 'I Am A Devoted Christian'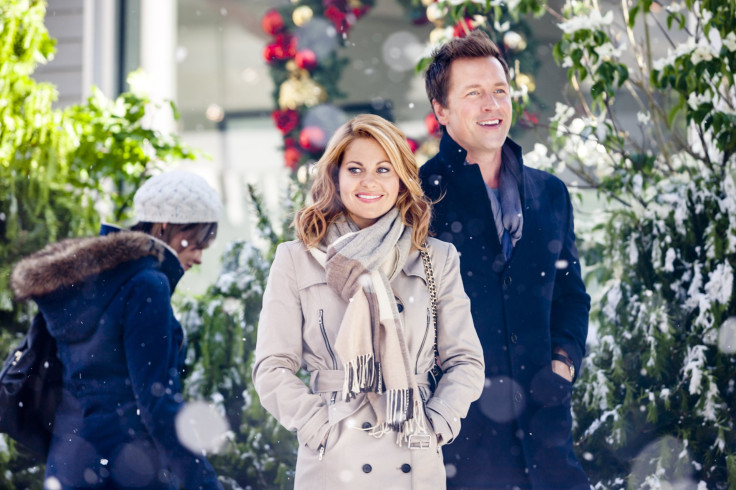 KEY POINTS
Candace Cameron Bure said she did not intend to offend and hurt anyone with her comments
She called out "those who hate what I value" and "those who have tried to assassinate my character"
She faced backlash over her comments about featuring "traditional marriage" stories on Great American Family
Candace Cameron Bure said the backlash over her "traditional marriage" remarks "absolutely breaks my heart."
The "Full House" alum broke her silence after fans and fellow stars called her out over her comments about featuring "traditional marriage" stories on Great American Family (GAF) network, for which she serves as the chief creative officer.
"All of you who know me, know beyond question that I have great love and affection for all people. It absolutely breaks my heart that anyone would ever think I intentionally would want to offend and hurt anyone," Cameron Bure said in a statement shared via Instagram Wednesday. "It saddens me that the media is often seeking to divide us, even around a subject as comforting and merry as Christmas movies. But, given the toxic climate in our culture right now, I shouldn't be surprised. We need Christmas more than ever."
She went on to write, "I am a devoted Christian. Which means that I believe that every human being bears the image of God. Because of that, I am called to love all people, and I do."
The "Christmas Under Wraps" star said that she hopes to be "a reflection of God's huge love," insisting that she had no hate toward any group when she talked about the types of programs she wanted to work on.
Cameron Bure also accused the media of "using this opportunity to fan flames of conflict and hate."
She did not address the stars who criticized her by name, but she called out "those who hate what I value and who are attacking me online" and "those who have tried to assassinate my character."
She added: "To everyone reading this, of any race, creed, sexuality, or political party, including those who have tried to bully me with name-calling, I love you."
Cameron Bure further explained her move to Great American Family, suggesting that her comments were taken out of context in the original interview.
"I have long wanted to find a home for more faith-based programming," she wrote. "I am grateful to be an integral part of a young and growing network. I had also expressed in my interview, which was not included, that people of all ethnicities and identities have and will continue to contribute to the network in great ways both in front of and behind the camera, which I encourage and fully support. I've never been interested in proselytizing through my storytelling, but in celebrating God's greatness in our lives through the stories I tell."
In her interview with Wall Street Journal earlier this week, Cameron Bure was asked if GAF's programming would feature same-sex couples, and she responded that her upcoming work with the network will "keep traditional marriage at the core" of its storytelling.
Bill Abbott, the former Hallmark Channel CEO who now runs GAF, added, "It's certainly the year 2022, so we're aware of the trends. There's no whiteboard that says, 'Yes, this' or 'No, we'll never go here.'"
The remarks sparked backlash online, with JoJo Siwa saying Cameron Bure was "rude and hurtful" to the LGBTQIA+ community.
"Honestly, I can't believe ... that she would not only create a movie with intention of excluding LGBTQIA+, but then also talk about it in the press," Siwa, 19, wrote on Instagram Tuesday. "This is rude and hurtful to a whole community of people."
Hilarie Burton also slammed Abbott and Cameron Bure via social media, tweeting: "Now they're just openly admitting their bigotry. I called this s–t out years ago when Abbott was at Hallmark. Glad they dumped him. Being LGBTQ isn't a 'trend.' That guy and his network are disgusting. You too, Candy. There is nothing untraditional about same-sex couples."
In a second tweet, she specifically called out Cameron Bure, writing: "Bigot. I don't remember Jesus liking hypocrites like Candy. But sure. Make your money, honey. You ride that prejudice wave all the way to the bank."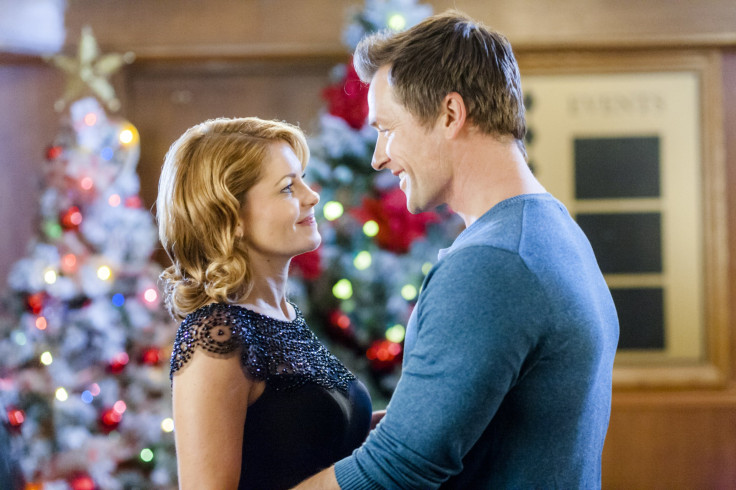 © Copyright IBTimes 2023. All rights reserved.
FOLLOW MORE IBT NEWS ON THE BELOW CHANNELS