Candace Cameron Bure Defends 'Inappropriate' Photo With Husband Valeri Bure
KEY POINTS
Candace Cameron Bure defended an Instagram photo that showed her husband Val's hand resting on her breast
The 44-year-old actress said physical intimacy was a sign of a healthy relationship
Bure added she was glad she and her husband of 24 years still have fun together
Candace Cameron Bure is not sorry for sharing a photo of her and her husband, Valeri "Val" Bure, putting on a public display of affection despite the backlash she received.
Over the weekend, the "Fuller House" actress, 44, posted a photo of her and Val, 46, on her Instagram Stories in which her husband's hand is resting on her breast. After receiving criticism over what some followers deemed an "inappropriate" photo, Candace defended her decision to share the intimate moment on social media and said physical intimacy was a sign of a healthy relationship.
"For all of the Christians that are questioning my post with my husband's hand on my boob — my husband of 24 years — thinking it was inappropriate, it makes me laugh because it's my husband," she said in a series of videos on Instagram Stories.
"He can touch me any time he wants, and I hope he does," she said of her retired ice hockey player husband, adding that this was the sign of a good marriage and relationship.
Although Candace initially apologized for the photo, she later clarified she does not regret it.
"I'm sorry if it offended you — I'm actually not sorry," she said with a laugh.
Candace added she was glad that they still have fun together even after so many years of marriage, saying, "He can touch me all day long."
This isn't the first time Candace and her husband have packed on PDA. Back in April, the actress shared an Instagram video in which her husband gives her a sweet kiss on her birthday.
Candace and Val got married in 1996 and share three children together — daughter Natasha, 22, and sons Lev, 20 and Maksim, 18.
In 2018, Candace opened up about her two-decade-long marriage with Val and said their Christian faith was what gave them a strong foundation.
"The reality is, the glue for us is Jesus," she told People magazine. "It's the Bible. You know, when there are arguments or we're compromising, it's always like, 'Well, let's just go back to the Bible.' It's the foundation for us. So it's not about winning or losing, but doing this journey together."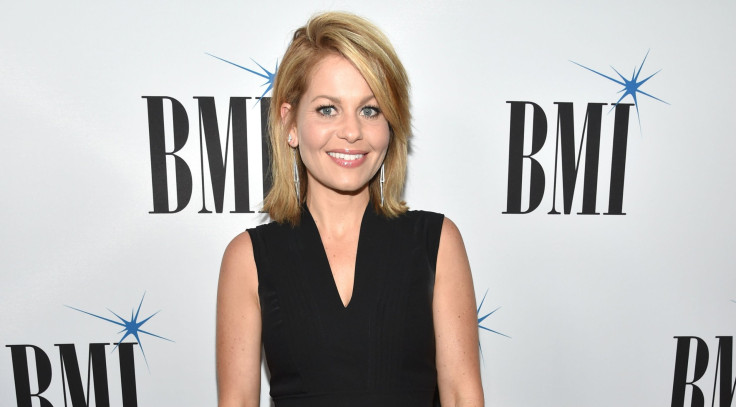 © Copyright IBTimes 2023. All rights reserved.