Candace Cameron Bure Says 'Full House' Dad Bob Saget Was 'Emotionally Available All The Time'
KEY POINTS
Candace Cameron Bure said her TV dad Bob Saget was the first man she saw cry
The "Full House" star added that she felt safe with Saget, and that made him so special
Cameron Bure also said that Saget was emotional and would tear up when one was hurting
Candace Cameron Bure shared more details about Bob Saget, who passed away last month.
Saget and Cameron Bure worked together for years as father and daughter Danny and D.J. Tanner on ABC's "Full House." The "Christmas Under Wraps" star recently spoke with Hoda Kotb about the late comedian.
"He was so emotionally available all the time," she was quoted as saying by People of her TV dad in an interview that will air in full Thursday on "Today." "He was really the first person in my life as a man that I saw cry and have those emotions right at the forefront of his conversations."
She noted that she "felt so safe with him," adding that it was "one of the things that made Bob so special."
"If you were hurting, he would hurt with you. You would see the tears well up in his eyes," Cameron Bure said. "Bob is a remarkable person, and I've never had a friendship like the one I've had with him. And that's why it makes it so hard."
In April 2021, Cameron Bure appeared on "Bob Saget's Here For You" podcast. During their reunion, she asked Saget about his opinion on her personality behind the camera since they worked together for decades. She was only ten years old when she starred on "Full House."
Cameron Bure told Saget that many people thought she was fake because she's a "happy, positive person." So, she asked her on-screen dad if it was true.
"You're the opposite of fake," Saget replied. "And I'm sorry — you're perky sometimes. What's wrong with being perky?"
When Saget passed away, Cameron Bure shared an emotional tribute to Saget. She took to Instagram and shared how he touched her life. According to her, they were a family and Saget was the "glue."
"The sticky, messy, squishy, sweet, lovable glue. My childhood is wrapped up in you, my formative teenaged years and the rest of adulthood," she wrote. "You taught me to feel deeply at such a young age. You were never afraid or ashamed to share your emotions, to cry, to love, to laugh and say it out loud."
Cameron Bure and her other "Full House" co-stars attended Saget's funeral, including John Stamos, Jodie Sweetin, Lori Loughlin, Andrea Barber, Scott Weinger, Mary-Kate and Ashley Olsen, and Dave Coulier.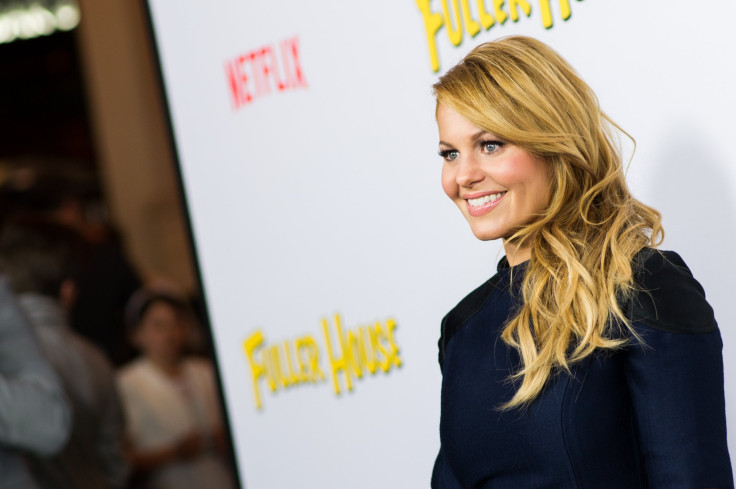 © Copyright IBTimes 2023. All rights reserved.