Candace Cameron Bure On On-Screen Dad Bob Saget's Death: 'I Loved Him So Much'
KEY POINTS
Candace Cameron Bure paid tribute to Bob Saget on Twitter after learning about his death
Saget and Bure played the role of father and daughter on the TV shows "Full House" and "Fuller House."
The actress said her on-screen dad was one of the best humans she has ever known
Candace Cameron Bure is grieving following Bob Saget's passing.
The "Full House" star paid tribute to her on-screen dad on Twitter. Saget was found dead in his hotel room at the Ritz-Carlton in Orlando Sunday after his performance in Jacksonville, Florida.
"I don't know what to say. I have no words. Bob was one of the best human beings I've ever known in my life. I loved him so much," she tweeted.
Saget and Bure played father and daughter on "Full House" in the '80s and '90s. The comedian and the actress started working together in 1987 on the set of the show, which ran for eight seasons. They reunited for its sequel "Fuller House," which premiered on Netflix on Feb. 26, 2016, and aired its finale on June 2, 2020.
In April, she appeared on his podcast "Bob Saget's Here For You." During her guesting, Bure asked Saget about his opinion on her personality behind the camera since they used to work together for several years.
"I'm going to ask you to talk about me for a second," Bure was quoted by US Weekly as saying. "For those people that think that because I am a happy, positive person, that I must be a fake person, would you say that that's true or false?"
"You're the opposite of fake," Saget replied. "And I'm sorry — you're perky sometimes. What's wrong with being perky?"
Bure thanked Saget for his kind words and compliments. She also explained that she only asked him because many trolls were coming after her on social media, and their comments were mostly about how her happy disposition annoyed them.
"I was, like, let someone speak into this that's known me since I was 9 years old," Bure explained.
"You're a positive person. So if you're perky, it's because you're excited, and/or you've had a lot of caffeine. That's what people should know—there's nothing fake about you," Saget added.
Other celebrities also paid tribute to Saget on social media, including John Stamos, Pete Davidson, Andy Cohen and more. They all expressed their love for Saget, with some sharing how he touched their lives. Many also praised him for being genuine.
"Everyone loved him in the community. EVERYONE. Really good guy like everyone says & if you did even a small favor for him he would be so grateful and appreciative even it wasn't much. In tears typing this, he was that genuine and the world should know that. Love you @bobsaget," Ken Jeong wrote.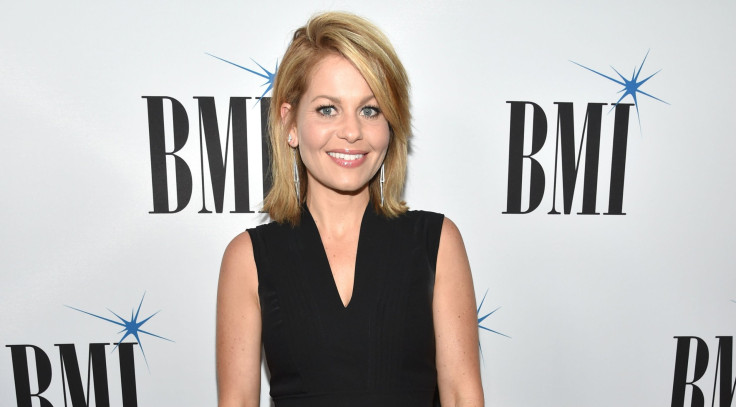 © Copyright IBTimes 2023. All rights reserved.