Candace Cameron Bure Unfollows 'Full House' Co-Star Jodie Sweetin After Public Support For JoJo Siwa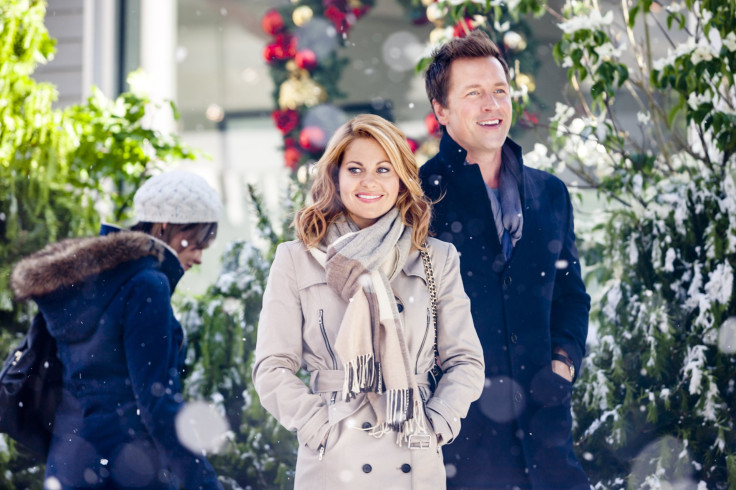 KEY POINTS
Candace Cameron Bure unfollowed her "Full House" co-star Jodie Sweetin on Instagram
Sweetin still follows Cameron Bure despite their opposing views on "traditional marriage"
Sweetin publicly supported JoJo Siwa, who found Cameron Bure's traditional marriage remarks "rude and hurtful"
Candace Cameron Bure decided to unfollow Jodie Sweetin following the backlash to the former's controversial "traditional marriage" remarks.
Cameron Bure, 46, unfollowed her former "Full House" co-star on Instagram earlier this month, while Sweetin, 40, still follows her TV sister on the platform as of this writing, Us Weekly reported.
Cameron Bure's move came after Sweetin publicly showed support for JoJo Siwa when the Nickelodeon star called out Cameron Bure for saying in an interview with WSJ. magazine that she "will keep traditional marriage at the core" by excluding same-sex love stories from her projects on her new network Great American Family.
Siwa, who came out as gay last year, found Cameron Bure's statement "rude and hurtful" to the LGBTQIA+ community.
"Honestly, I can't believe after everything that went down just a few months ago, that she would not only create a movie with intention of excluding LGBTQIA+, but then also talk about it in the press. This is rude and hurtful to a whole community of people," the "Masked Singer" star wrote on Instagram earlier this month, alongside a screenshot of an article titled "Candace Cameron Bure's Plan For New Cable Channel: No Gays."
Sweetin backed the 19-year-old artist by commenting on her post, "You know I love you."
Siwa previously revealed in a viral TikTok video in July that she considered Cameron Bure the "rudest" celebrity she has ever met. They reconciled after the "Fuller House" star reached out to the younger celebrity and apologized.
However, following their recent falling-out, Siwa said she wasn't sure if she would talk to Cameron Bure again.
"We have not [talked], and I don't think we ever will again," Siwa told People last week. "That's what's f---ed up. You not liking gay marriage, do your thing, girl. You being religious, do your thing, girl. Of course, I would want everybody to do what they want to do. But to purposely exclude someone because of who they love, that's s----y."
The teenager also suggested that Cameron Bure should take up an offer from GLAAD president and CEO Sarah Kate Ellis to "come have a conversation." GLAAD is a non-governmental media monitoring organization founded as a protest against defamatory coverage of bisexuals and transgender.
"I think that Candace having a conversation with her would be not only eye-opening to Candace but eye-opening to a whole world of people who might have those same beliefs," Siwa said.
On Nov. 16, Candace Bure addressed the backlash via a statement on Instagram, clarifying that she never intended to offend or hurt anyone.
The "Christmas Under Wraps" star said that she hopes to be "a reflection of God's huge love," insisting that she had no hate toward any group when she talked about the types of programs she wanted to work on.
Cameron Bure accused the media of "using this opportunity to fan flames of conflict and hate."
She did not address the stars who criticized her by name, but she called out "those who hate what I value and who are attacking me online" and "those who have tried to assassinate my character."
"To everyone reading this, of any race, creed, sexuality, or political party, including those who have tried to bully me with name-calling, I love you," she wrote.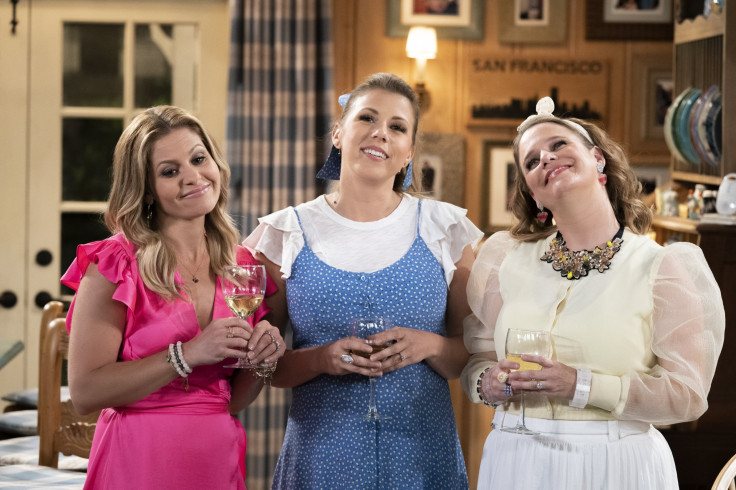 © Copyright IBTimes 2023. All rights reserved.
FOLLOW MORE IBT NEWS ON THE BELOW CHANNELS