Capitol Security Will Remain High Due To Additional Threats
Acting Capitol Police chief Yogananda Pittman said Thursday continued extremist threats mean security will remain high.
Pittman was testifying before a House committee looking into security failures before and during the Jan. 6 insurrection at the Capitol when she issued the warning, according to CNN.
House members pressured Pittman about additional security measures in place since the building was breached last month. She said there are still concerns about militia groups openly discussing plans for the State of the Union address.
"We know that members of the militia groups that were present on Jan. 6 have stated their desires that they want to blow up the Capitol and kill as many members as possible with a direct nexus to the State of the Union, which we know that date has not been identified," Pittman said.
It was one of the first times law enforcement has spoken openly about specific threats against the Capitol. President Joe Biden is expected to address a joint session of Congress but there is no date for the event.
Despite bipartisan calls for removing fencing and releasing National Guard troops to go home, Pittman did not commit to a timetable. She did say the fencing was temporary. Pittman previously proposed making it permanent.
"The temporary infrastructure is only to address the vulnerabilities after the attack of Jan. 6," Pittman said. "Our priority is to make sure that the members of Congress are safe, and that democratic process is protected. Once we have appropriate infrastructure and human assets in place we will lean forward with the removal of the fencing."
Pittman did raise a potential discrepancy in the testimony of former police chief Steven Sund. He had said his first call for support came at 1:09 p.m. on Jan. 6. But Pittman confirmed via Sund's phone records he reached out to the sergeants-at-arms of the House and Senate at 12:58 p.m. and 1:05 p.m., respectively.
Former House sergeant-at-arms Paul Irving told senators he did not hear from Sund until 1:28 p.m. and did not get a formal request for National Guard intervention until after 2 p.m.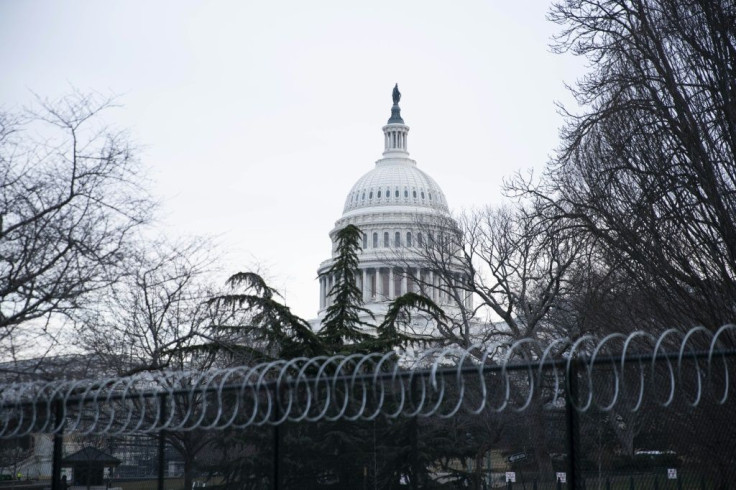 © Copyright IBTimes 2022. All rights reserved.
FOLLOW MORE IBT NEWS ON THE BELOW CHANNELS