'Captain America: Civil War' Spoilers: Hulk May Fight Villain Called Red Hulk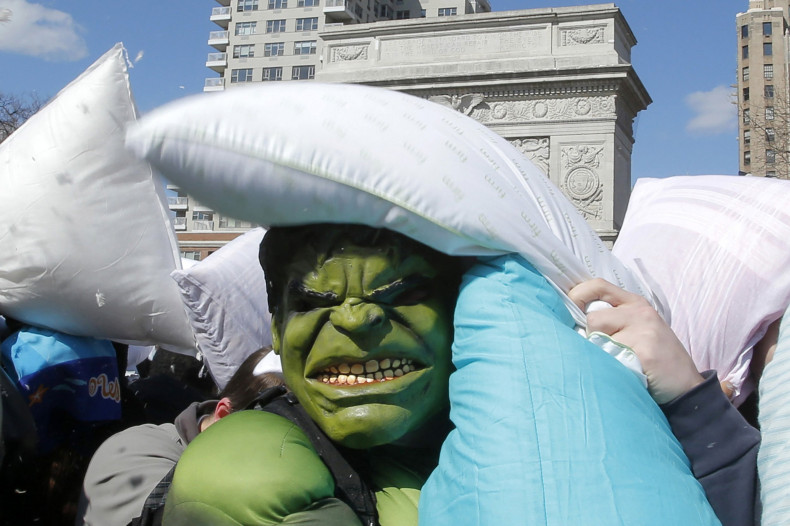 A new report about "Captain America: Civil War" talks about the introduction of a new comic book villain to take on the Hulk. The production of the movie is currently ongoing and some of the cast members have already finished filming their parts. [Spoiler alert]
Mark Ruffalo previously hinted in a tweet that he will reprise his role as the Hulk in the forthcoming movie. According to We Are Wakanda, a source familiar with the developments has hinted that the Red Hulk may appear. This gives the producers the opportunity to show the two Hulks battling for the first time on screen.
Actor William Hurt is one of the confirmed cast members in the movie and he will play Gen. Thaddeus "Thunderbolt" Ross. According to the comic books, Ross becomes the Red Hulk in his obsession to capture or kill the Hulk.
The current whereabouts of Hulk, however, are not known. Toward the end of "The Avengers: Age of Ultron," movie, the character is seen choosing to break away from the superhero team and go his separate way. Bruce Banner, the Hulk's alter ego, was aware of his destructive capabilities and had gone into hiding, according to a report by MCU Exchange, and the appearance of the Red Hulk will give the character an excuse to return.
The report also hints at the introduction of the comic book character She-Hulk. But so far no reports have indicated that the character will appear in the forthcoming movie. The report goes on to say that since Ross is already established in the movies, it is more likely that the Red hulk will appear.
A confirmed character from the comic books set to be introduced in "Captain America: Civil War" is Black Panther. "Age of Ultron" helped set up the character's appearance by dropping hints about the fictitious nation of Wakanda and its connection to the story line. The role will be played by Chadwick Boseman.
© Copyright IBTimes 2022. All rights reserved.