Car Shopping In 2020? The Best Car And Truck Models To Look Forward To
With 2020 marking the release of several new cars and trucks, buyers just may be lining up to get their hands on these newly introduced vehicles. From fully-electric to conventional overhauls, the auto industry is answering the demand of buyers by bringing back some favorites and launching some newly-inspired brands to their car and truck lineups. Here are some of the best that 2020 will usher in for car and truck buyers alike.
Chevrolet Corvette Stingray C8
One of the most anticipated cars of 2020 falls under GM's Chevrolet brand. The Corvette Stingray C8 will be making its debut next year, offering plenty of power from a mid-mounted engine, complete with new styling and features. Now in its eighth generation, the C8 has given car enthusiasts plenty to get excited about, but they will have to hurry as reservations for the sports car are reportedly almost sold out.
Ford Bronco
Many consumers are looking forward to the return of the Ford Bronco. Little is known about the vehicle launch so far, with only small teasers released from Ford to date. The iconic Bronco is expected to be revealed in spring with hopes of an updated look that is reminiscent of the SUV that was discontinued in the 1990s.
Rivian R1T
There's plenty of excitement also on the electric truck side of the industry with Rivian poised to release the R1T. The all-electric truck is slated for production in late 2020. Rivian is thought to be the first automaker to release an electrified truck model, receiving investments from Ford and Amazon to bolster its move forward.
Tesla's Model Y
SUVs will also hit it big in 2020 with high expectations for Tesla's Model Y rollout. The all-electric Model Y crossover will compete with Ford's electrified Mach-E, but is expected to do well in the market, USA Today reported. The Model Y has an up to 300-mile driving range on a single charge, and according to Elon Musk will most likely outsell Tesla's popular Model 3 compact car, the news outlet said.
Ford Mustang Mach-E
Ford has finally taken the wraps off the Mustang-inspired Mach-E, revealing it to the public in November to great fanfare. The SUV is based on Ford's popular Mustang model with a fully-electric powertrain and plenty of power that retains that muscle car feel.
Volkswagen ID. Crozz
Volkswagen has committed itself to electric vehicles going forward, which is why the release of its ID. Crozz comes with great anticipation. Arriving in 2020, the all-electric crossover will have a price tag that ranges from $30,000 to $40,000, allowing it to compete with several automakers EV releases next year.
Porsche Taycan
Porshe unveiled the Taycan earlier this year, giving EV buyers another decision to make when it comes to their car of choice. The all-electric sports car offers a 253 to 280 driving range, depending on configuration and starts at $103,800, according to the news outlet.
Land Rover Defender
Making a comeback in 2020 is the Land Rover Defender. The SUV, which was discontinued in 1997, is rearing its head once again, offering an off-road SUV that most notably will rival Ford's Bronco return. The SUV was revealed at the Los Angeles Auto Show last month and is expected to cost $49,990, USA Today said.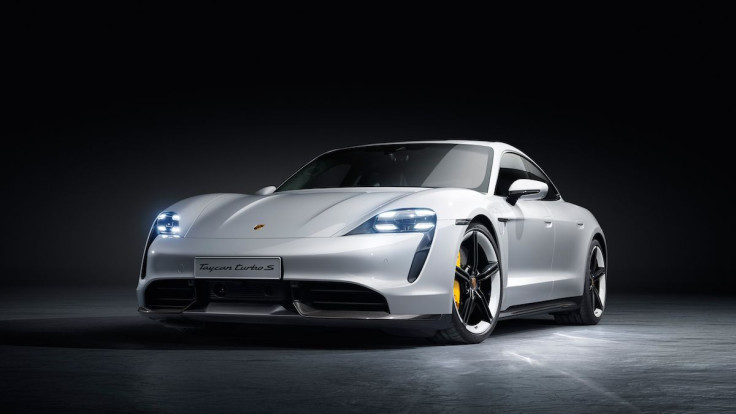 © Copyright IBTimes 2023. All rights reserved.
FOLLOW MORE IBT NEWS ON THE BELOW CHANNELS